Iron Ranger 3364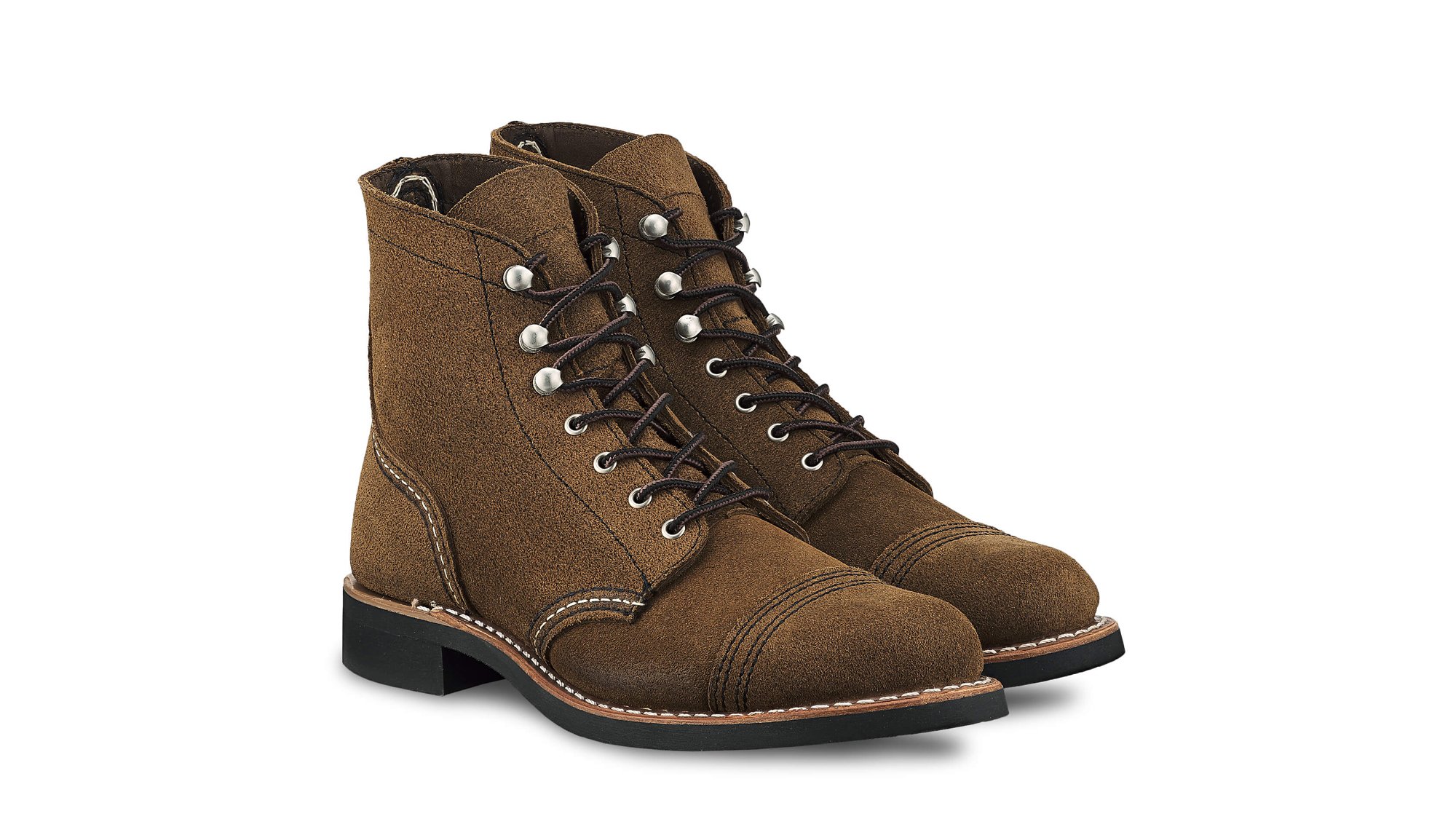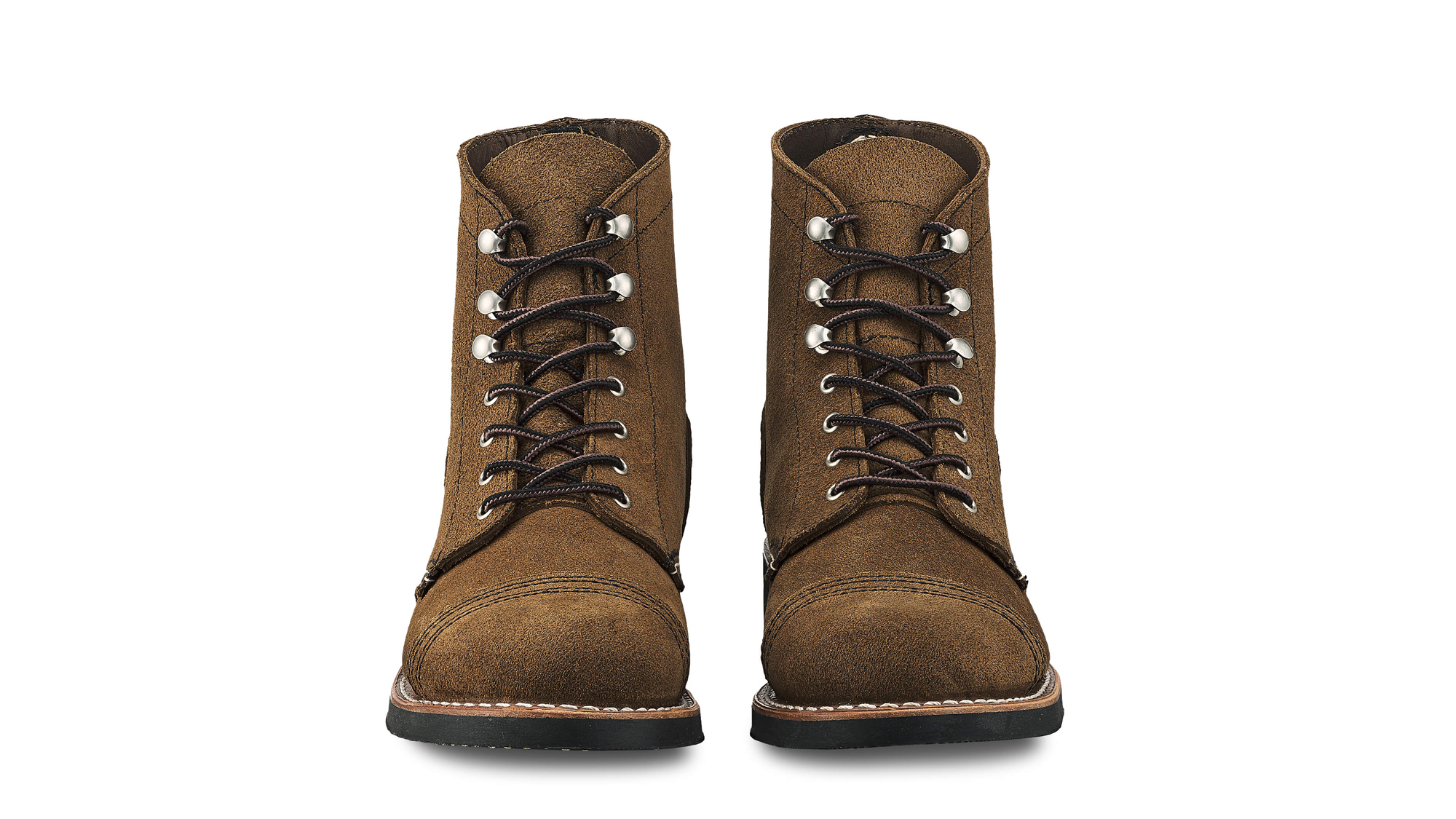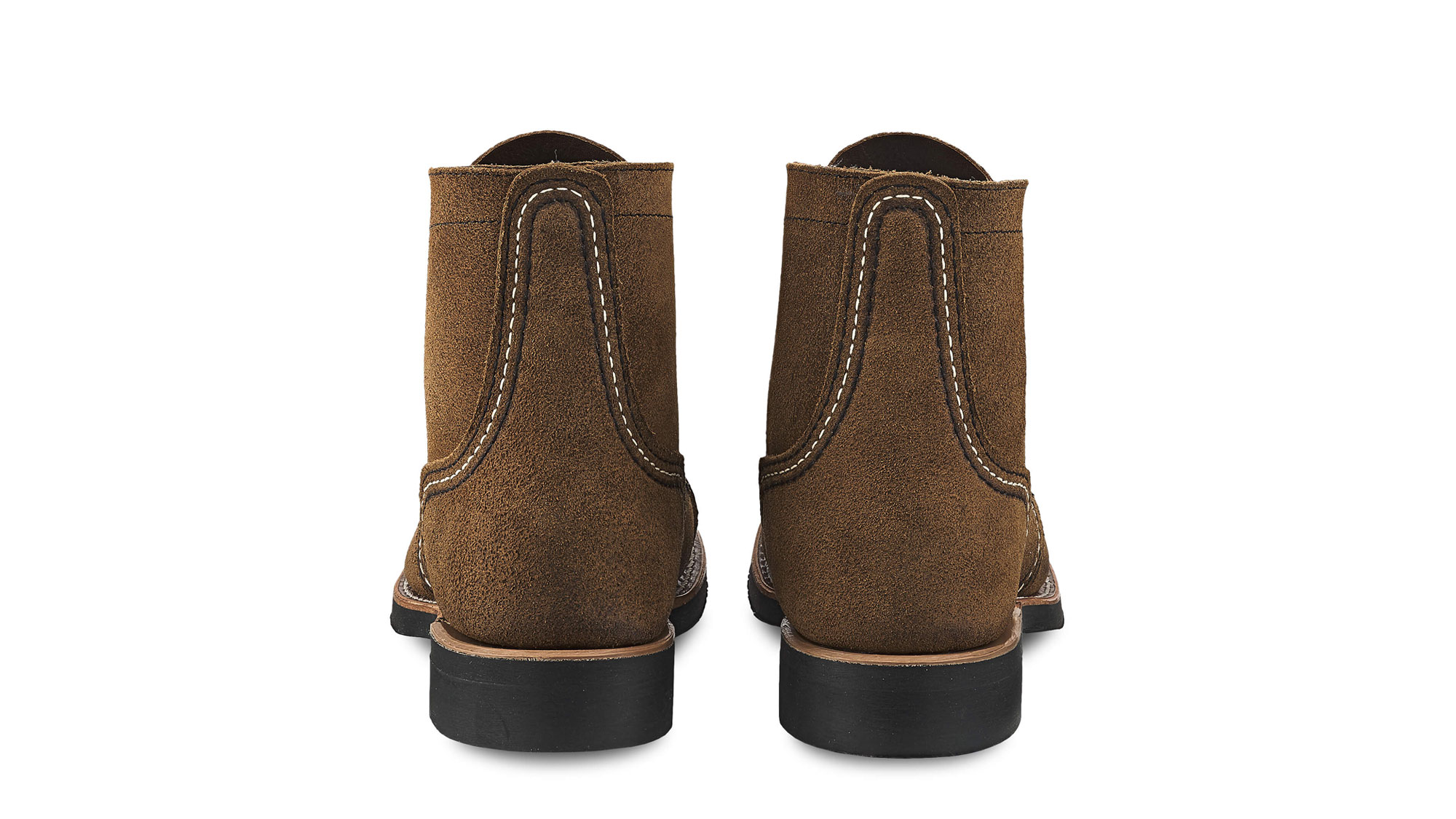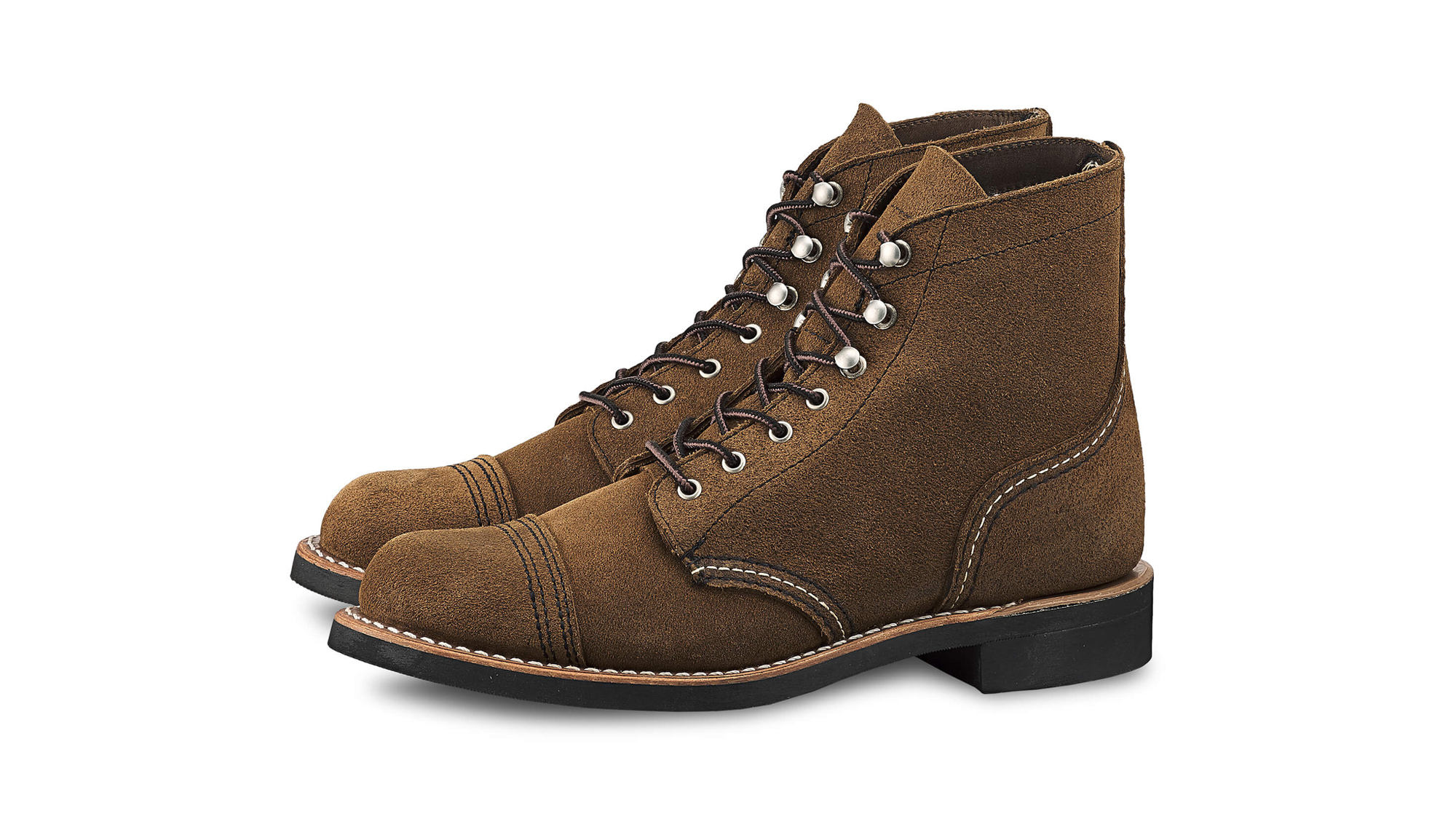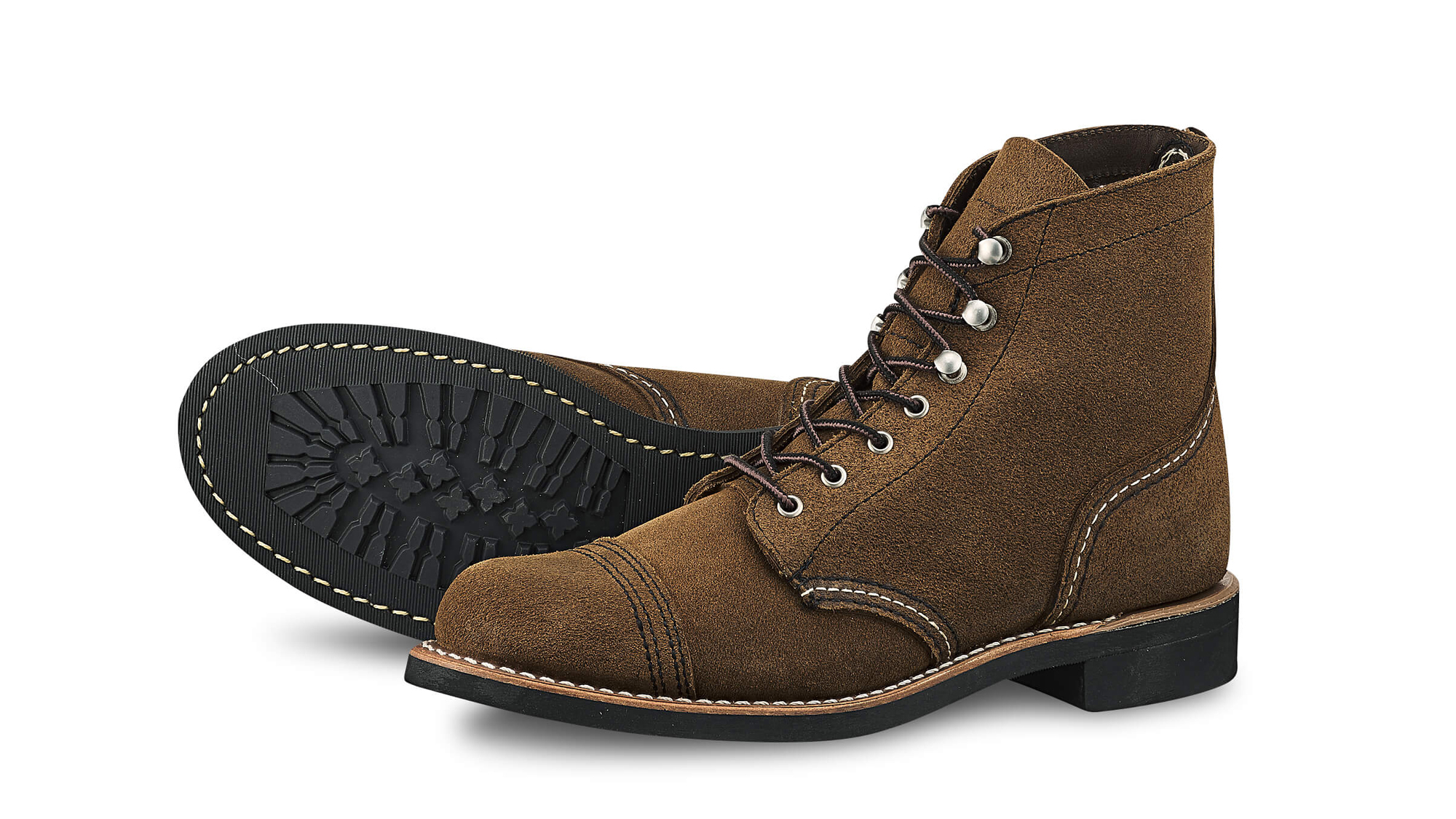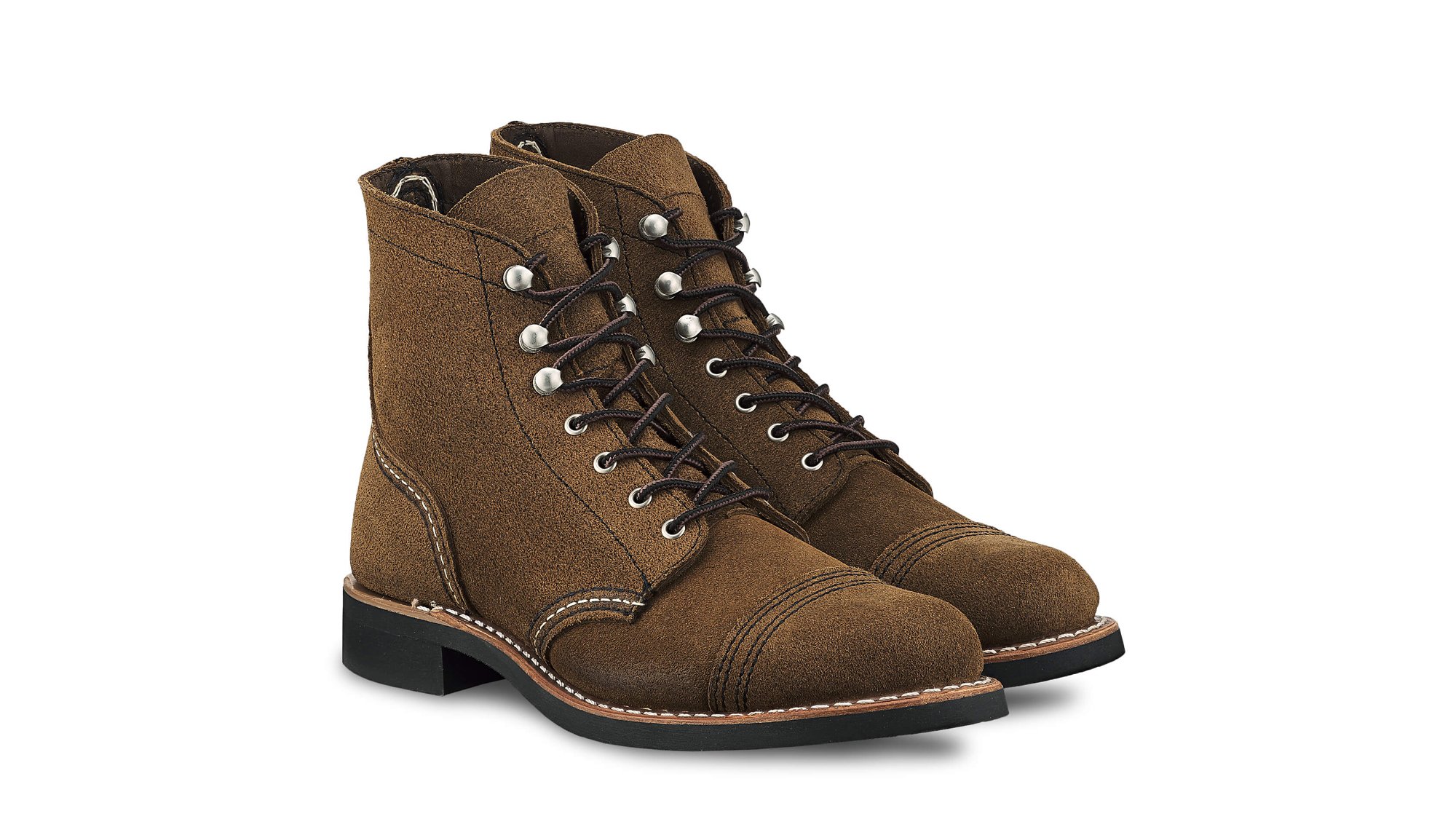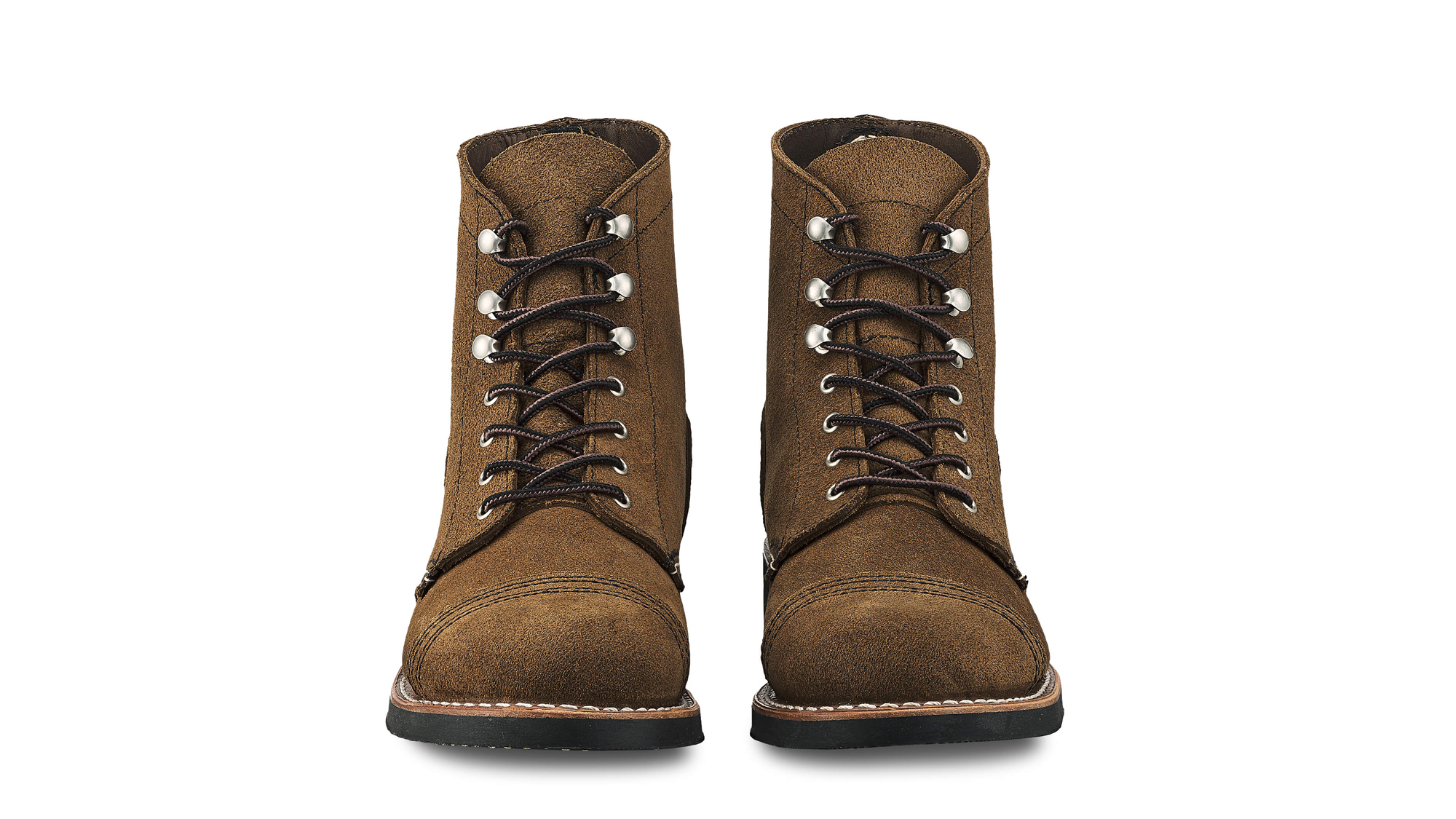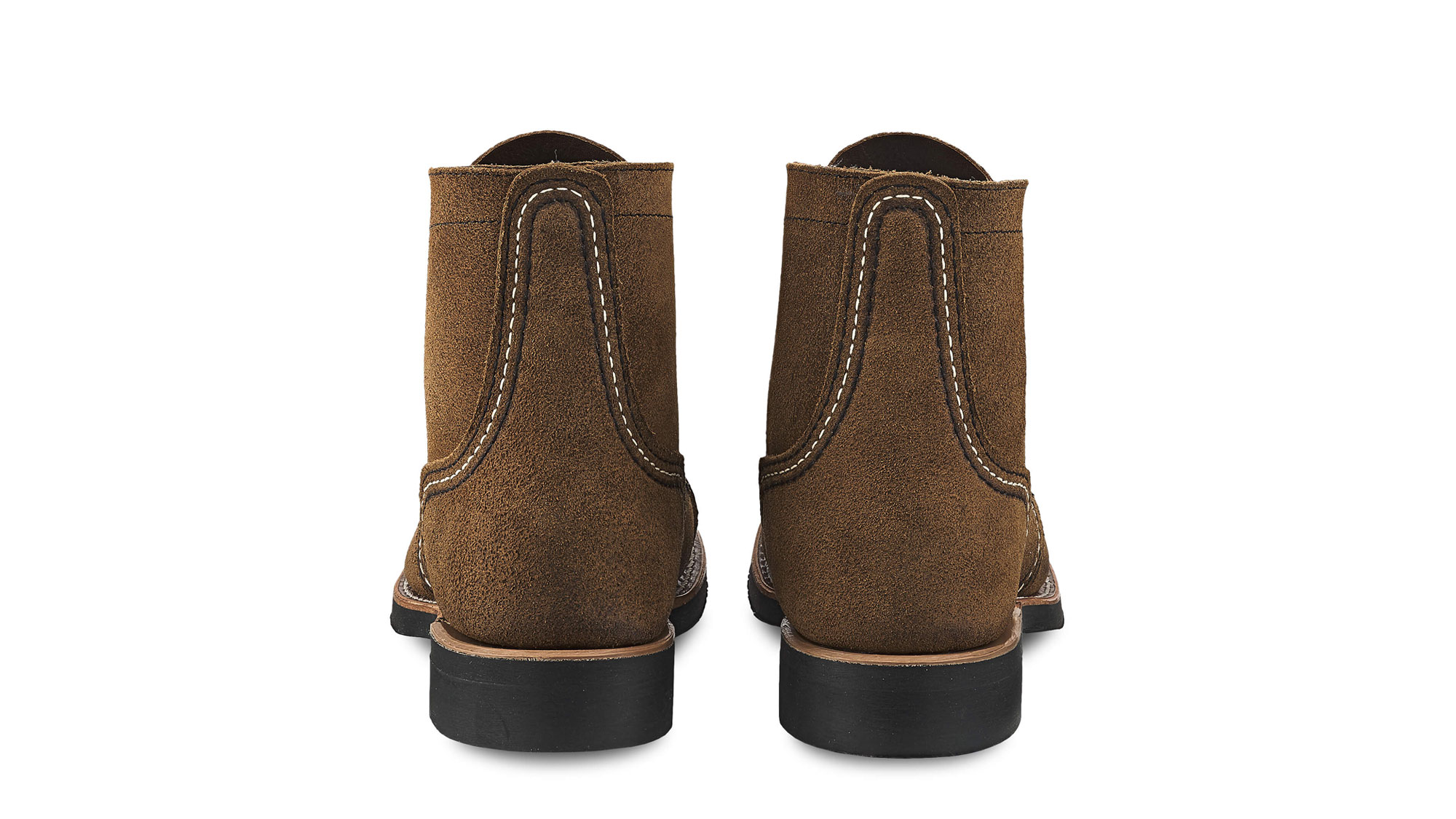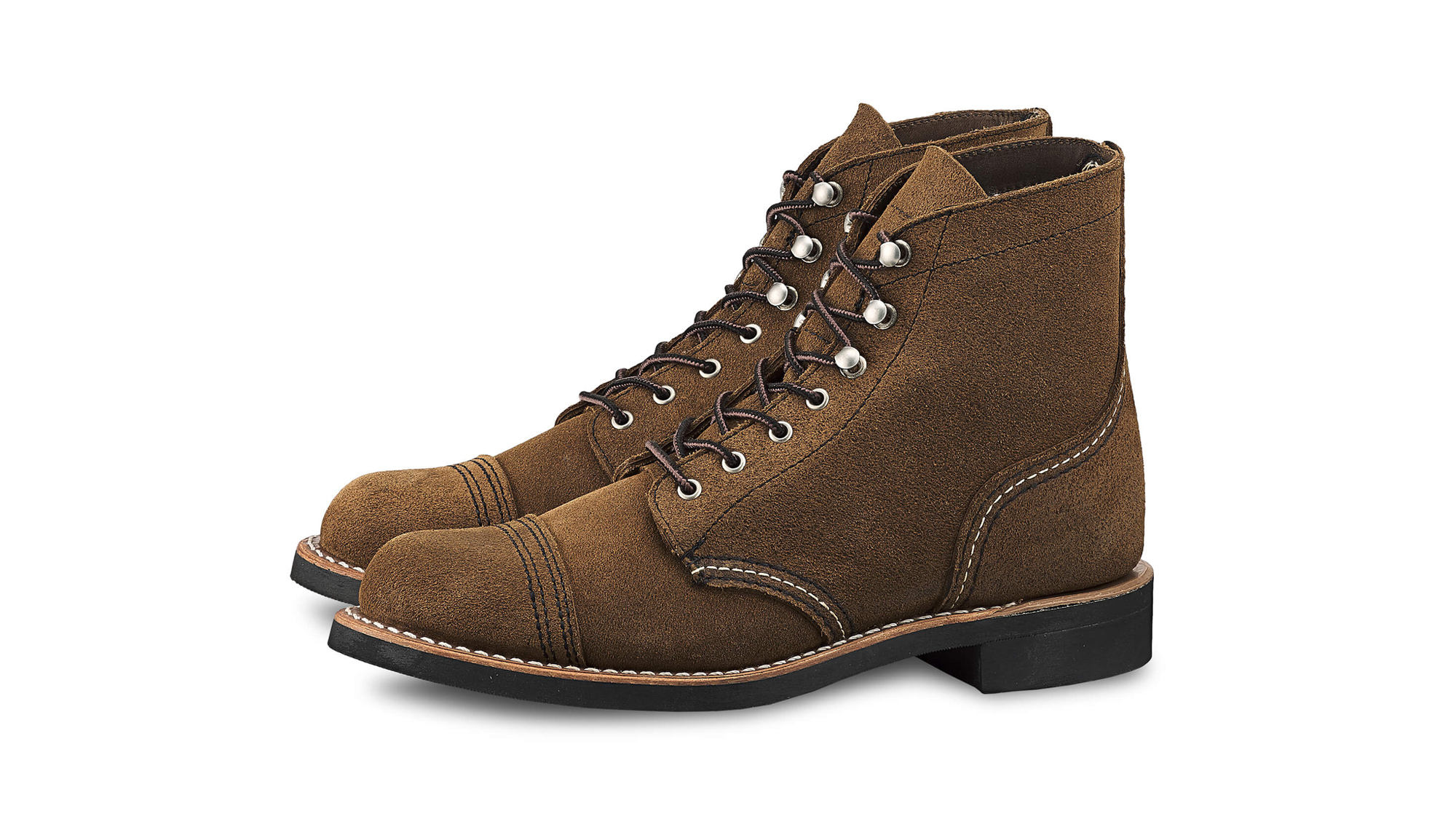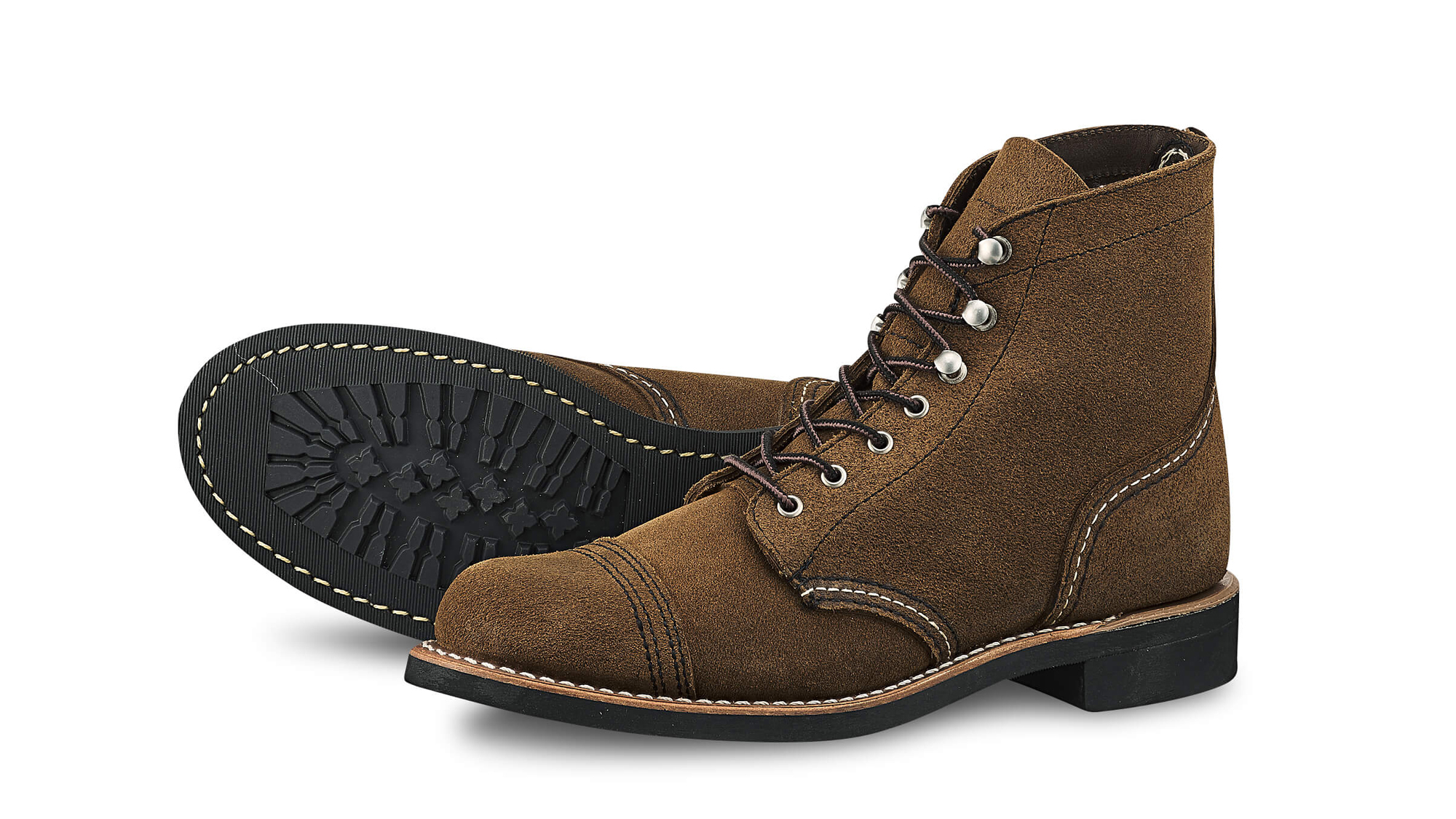 RED WING Iron Ranger 3364
The new Red Wing Iron Ranger 3364 in the brown Clove Acampo roughout-leather is now part of the Red Wing Core Collection. The leather comes in a bautiful rich tone with olive undertones and fits both summerish and winterish wardrobes. The Iron Ranger is one of the most popular boots of our men´s collection and almost every employee owns a pair. Many decades ago the miners from the Mesabi Iron Range in Northern Minnesota were in desperate need of footwear that could withstand the rough environment. Even back then, the leather-reinforced toecap and sophisticated heel construction successfully defied the most adverse conditions. We really like the female reinterpretation. Visually it has a slimmer look, is built with the Vibram 430 Mini Lug outsole for an improved grip and the smaller eyelets make the shoe less bulky. The Core Collection features the most popular style from our men´s line, deconstructed them and completely rebuilt them for women´s feet. If you would like to have these boots in another finish, we offer this style also in the Black Boundary leather with the stylenr.: 3366 and in Amber Harness leather with stylenr.: 3365.
The Red Wing Heritage Women´s Collection in general aims to cater to the female Red Wing fans with softer leather, a reduced weight, a cushioned insole, a slimmer and more comfortable fit through different lasts, and more feminine proportions. Yet, it follows the same principles and goals like the men´s. It combines the finest leathers made in the company-owned S.B. Foot Tannery and quality materials with uncompromising craftsmanship. It takes more than 230 steps to handcraft a pair of our boots.
Background History:
The Red Wing Shoe Company started to manufacture boots for women during the roaring twenties. These ladies were true pioneers, who broke free from any type of social constraints and stereotypes. Red Wing Shoe Company responded to these social changes by creating a collection of ladies´boots that were specifically suited to the needs and activities of indepependent women of the time. We try to continue seeding and owning the mindset of quality over quantity thereby celebrating our legacy of building premium, iconic footwear for independent women.
Get these Red Wings resoled in our stores in Berlin, Hamburg, and Munich.