Blacksmith 3343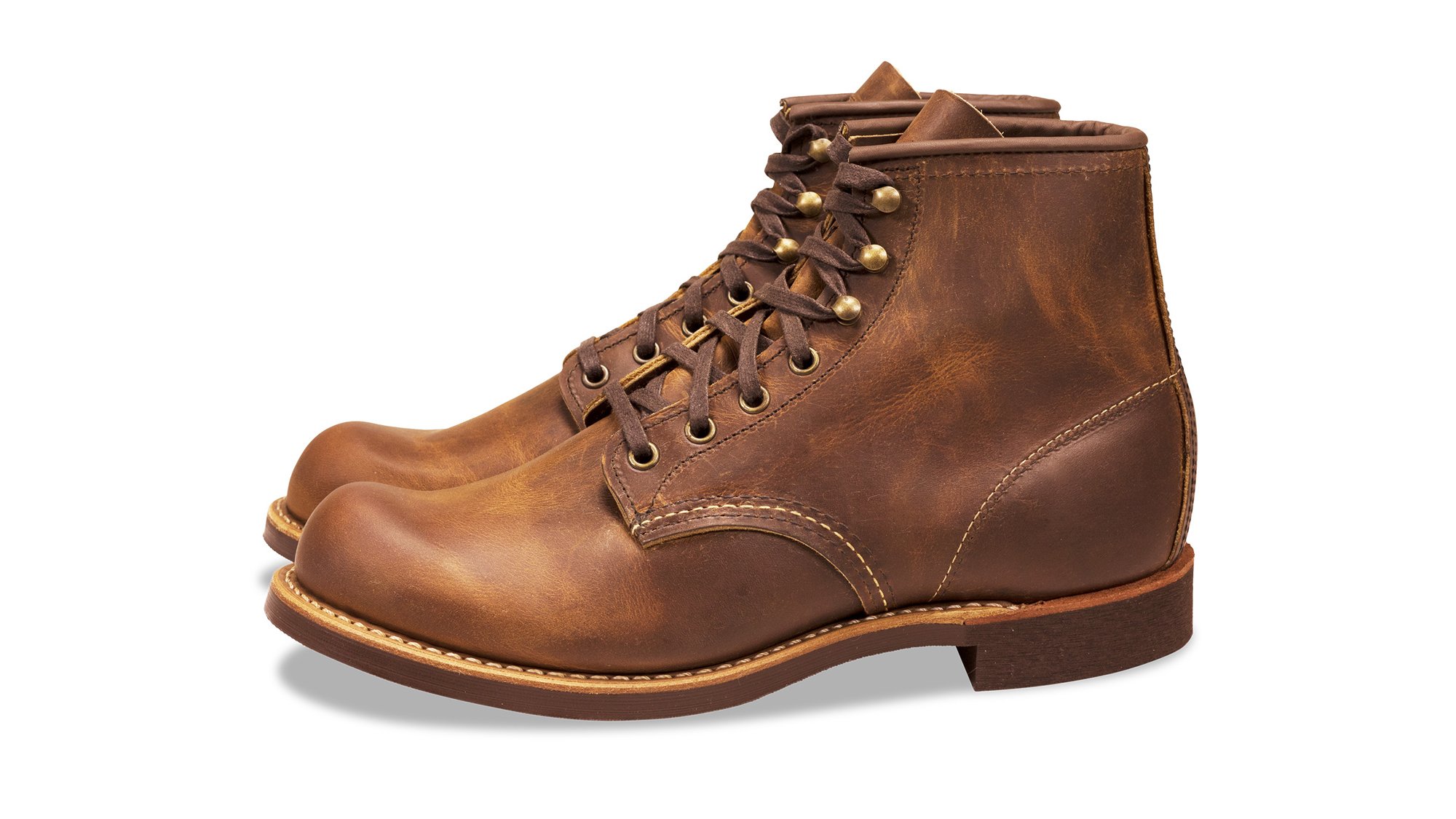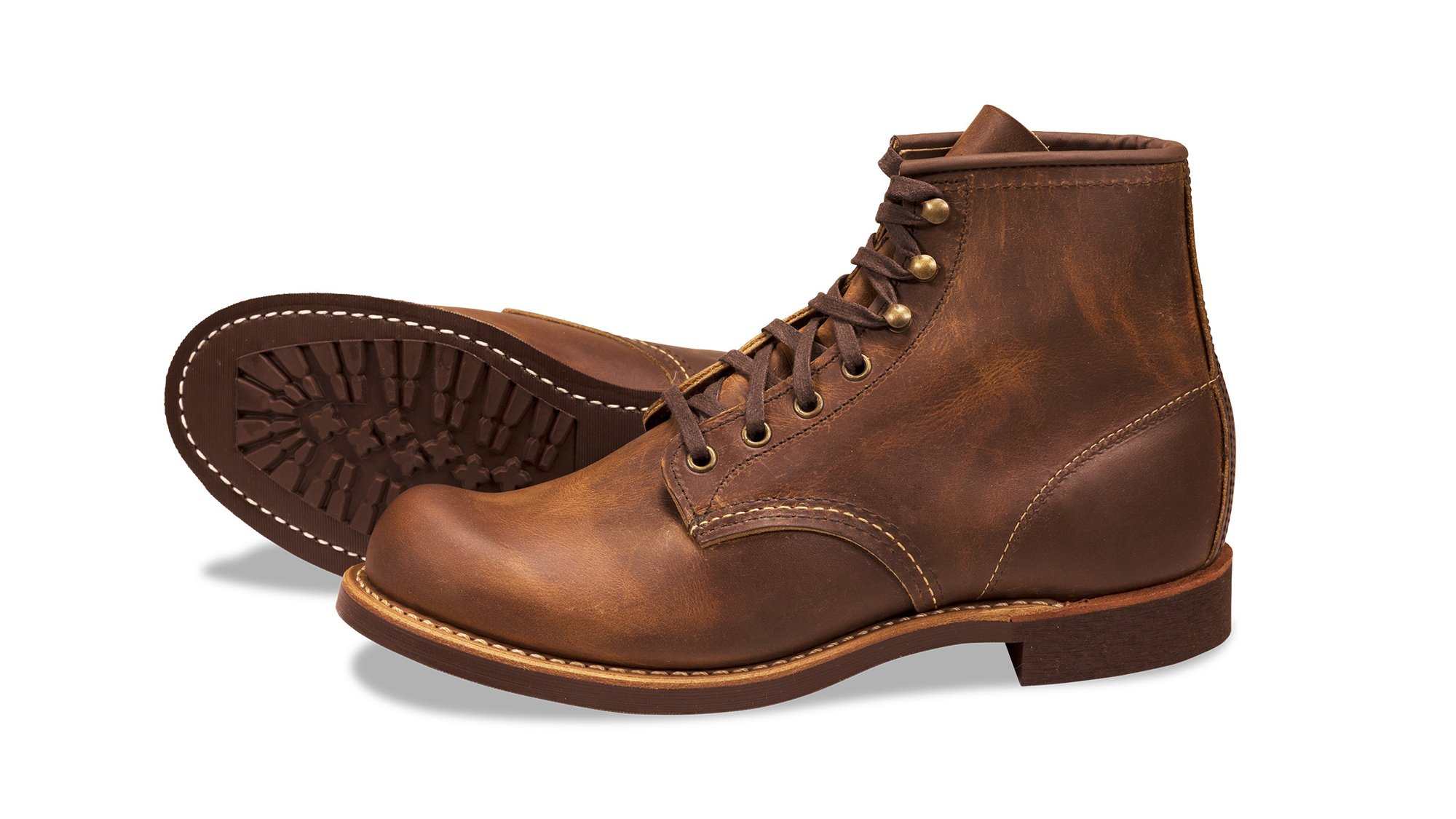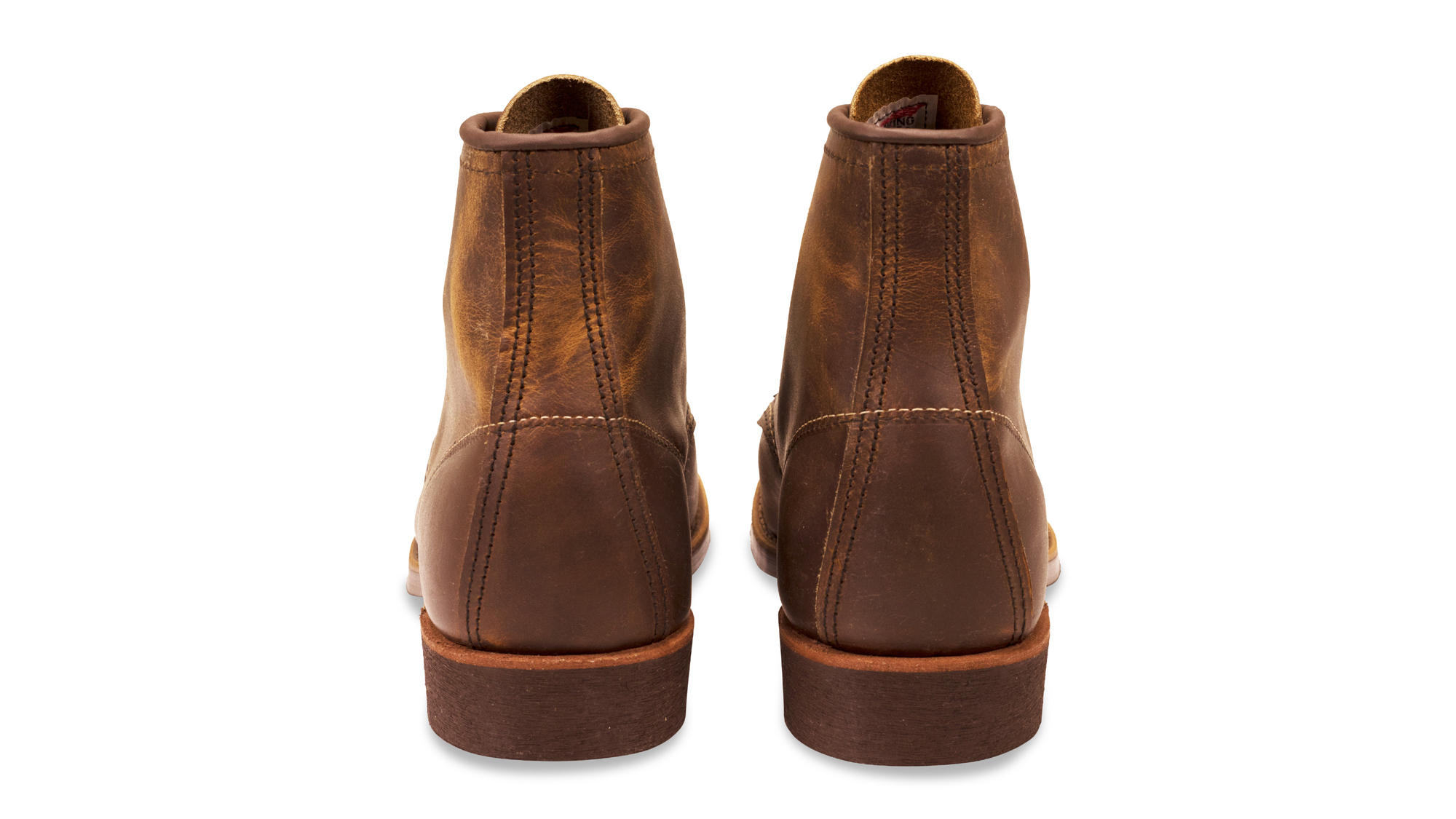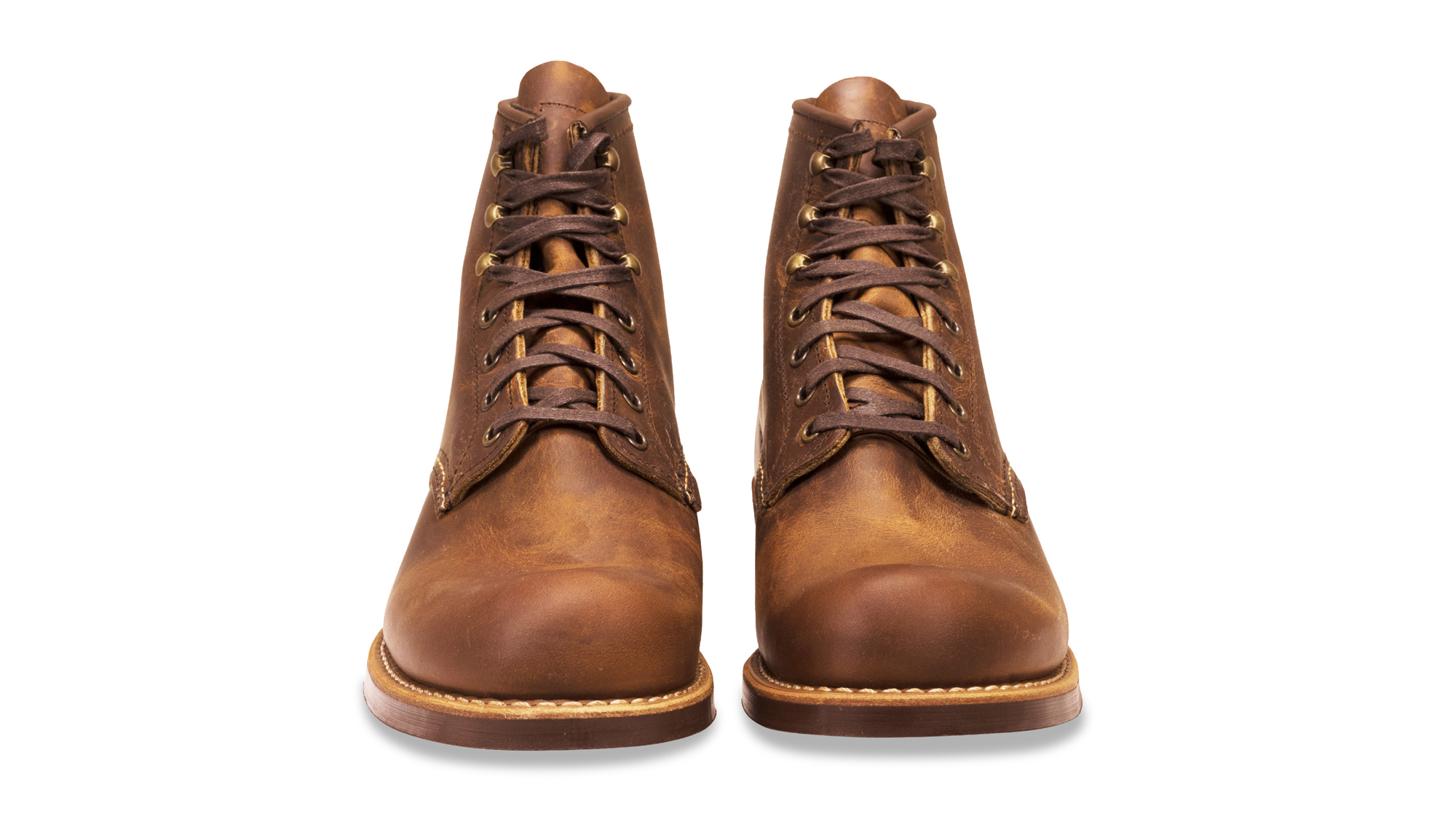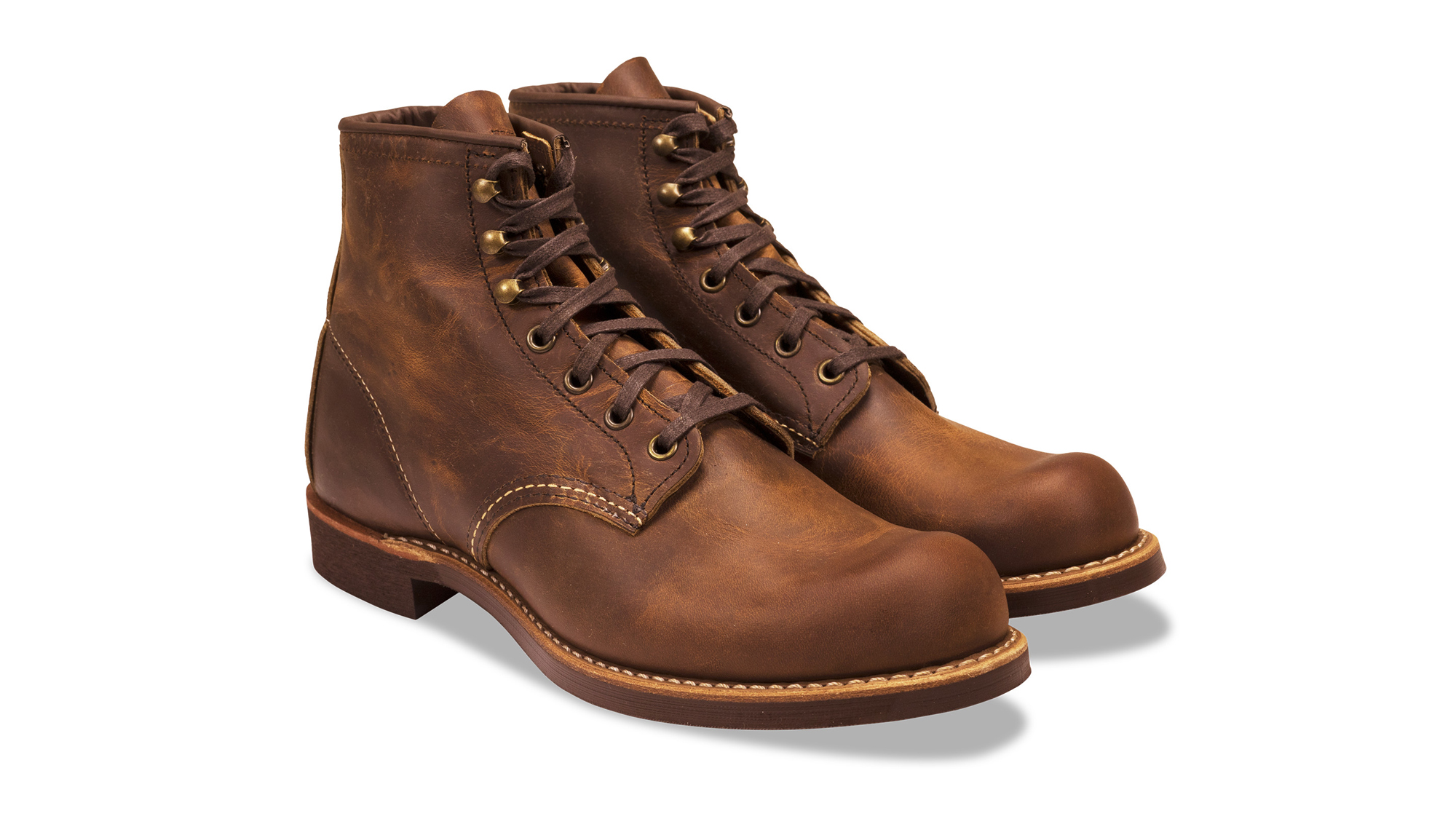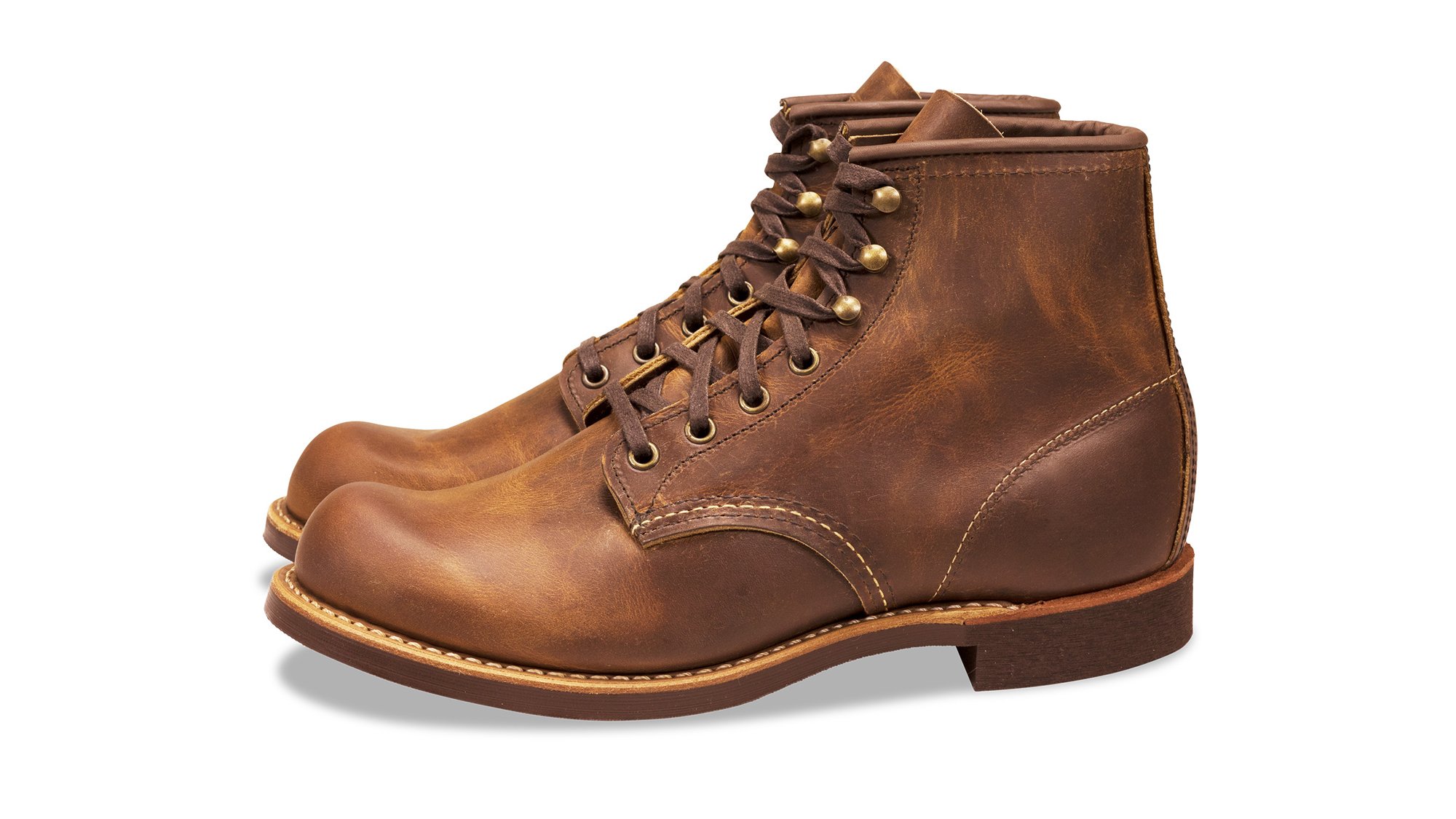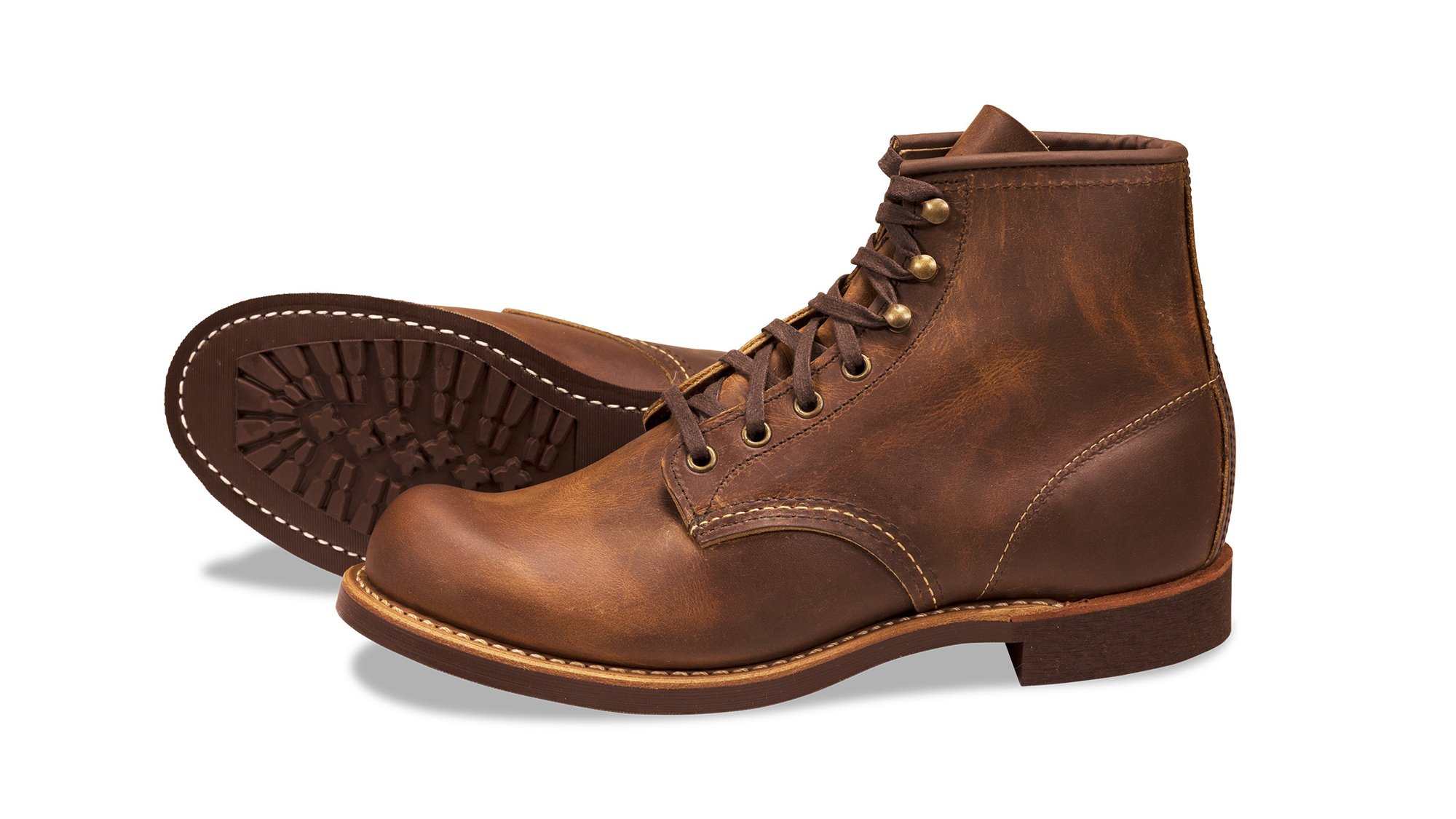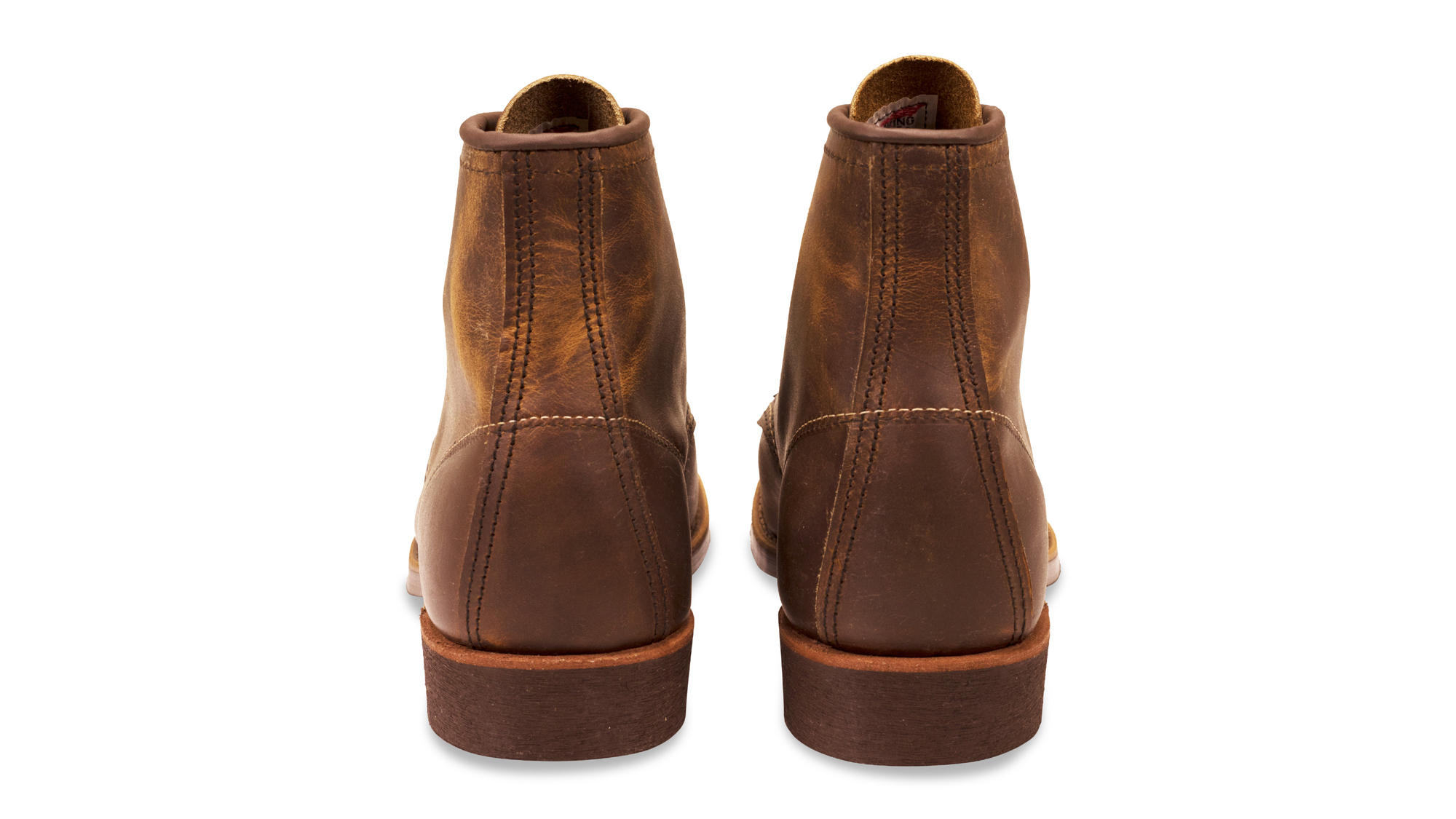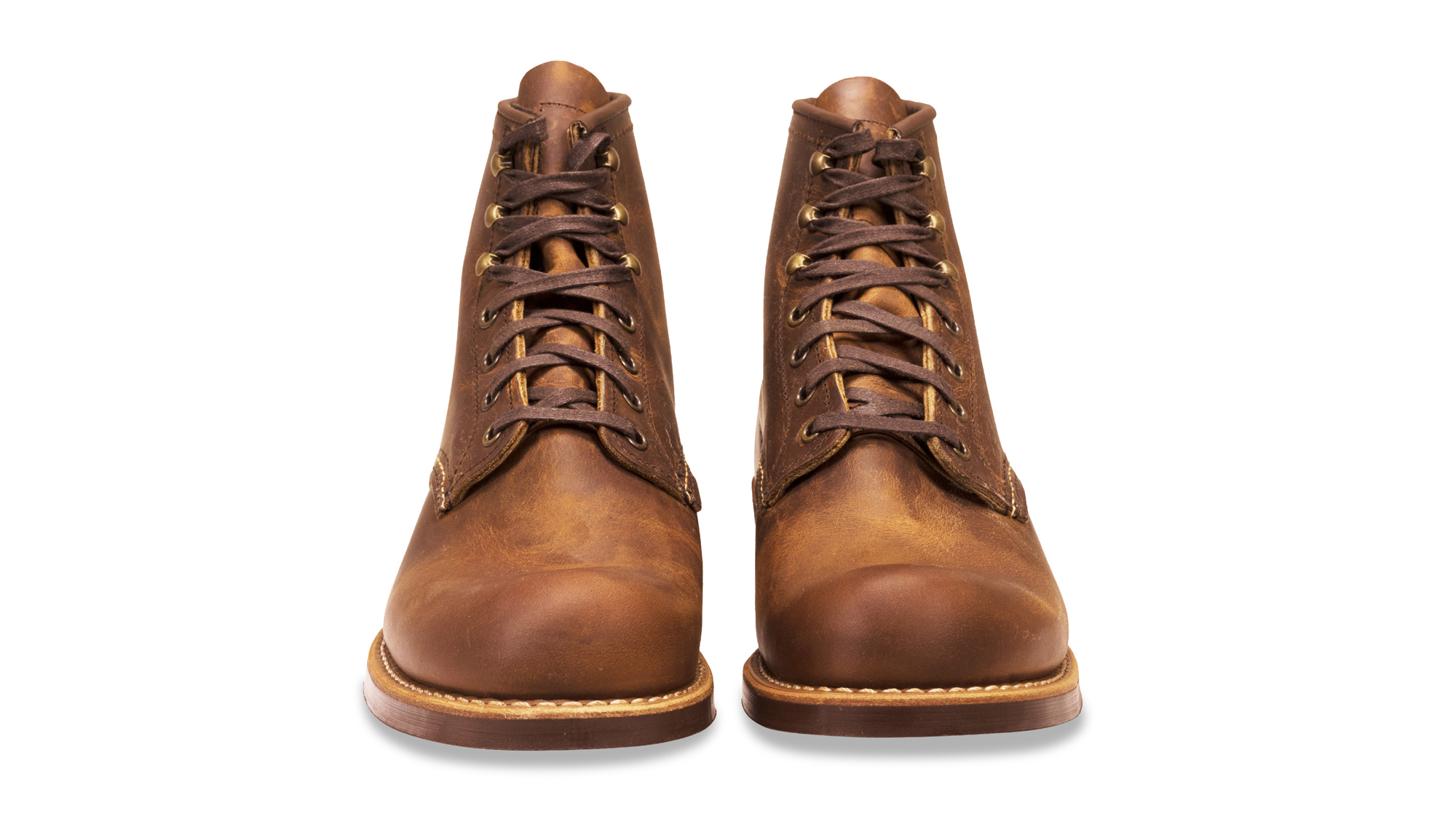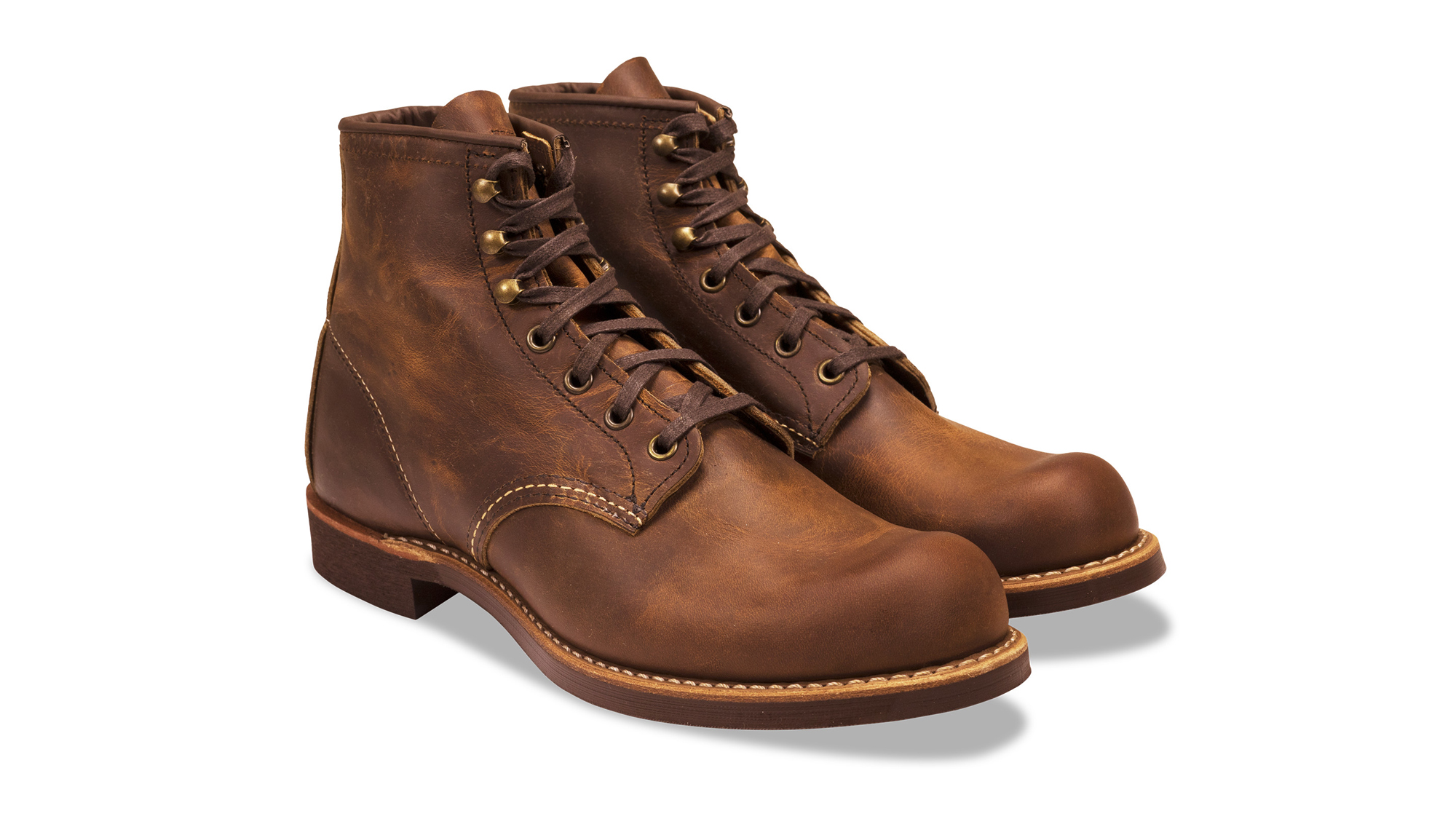 RED WING Blacksmith 3343
One of our true classics. The 3343 Blacksmith is equipped with a Vibram 430 Minlug sole and comes with the premium Copper Rough & Tough leather made at the company´s own S.B. Foot leather tanning facility. This oil tanned leather possesses a beautiful natural look and feel due to less applications of finishing materials guaranteeing a beautiful worn look over time. The 3343 is equipped with classic bronze eyelets and speed hooks. We also offer the Blacksmith in a multitude of colorways.
The Blacksmith can truly be considered the classic American work shoe. In the early 1900s, when Red Wing Shoe Company first began to service rural America, this style of shoe became vastly popular across the country. Versatile and reliable, it was used in farm fields and blacksmith workshops during the day before being cleaned and shined up for a night out on the town. It was the all-purpose shoe for many years in many industries.
Made in Red Wing, Minnesota. USA
Get these Red Wings resoled in our stores in Berlin, Hamburg, and Munich.