Work Chukka 3150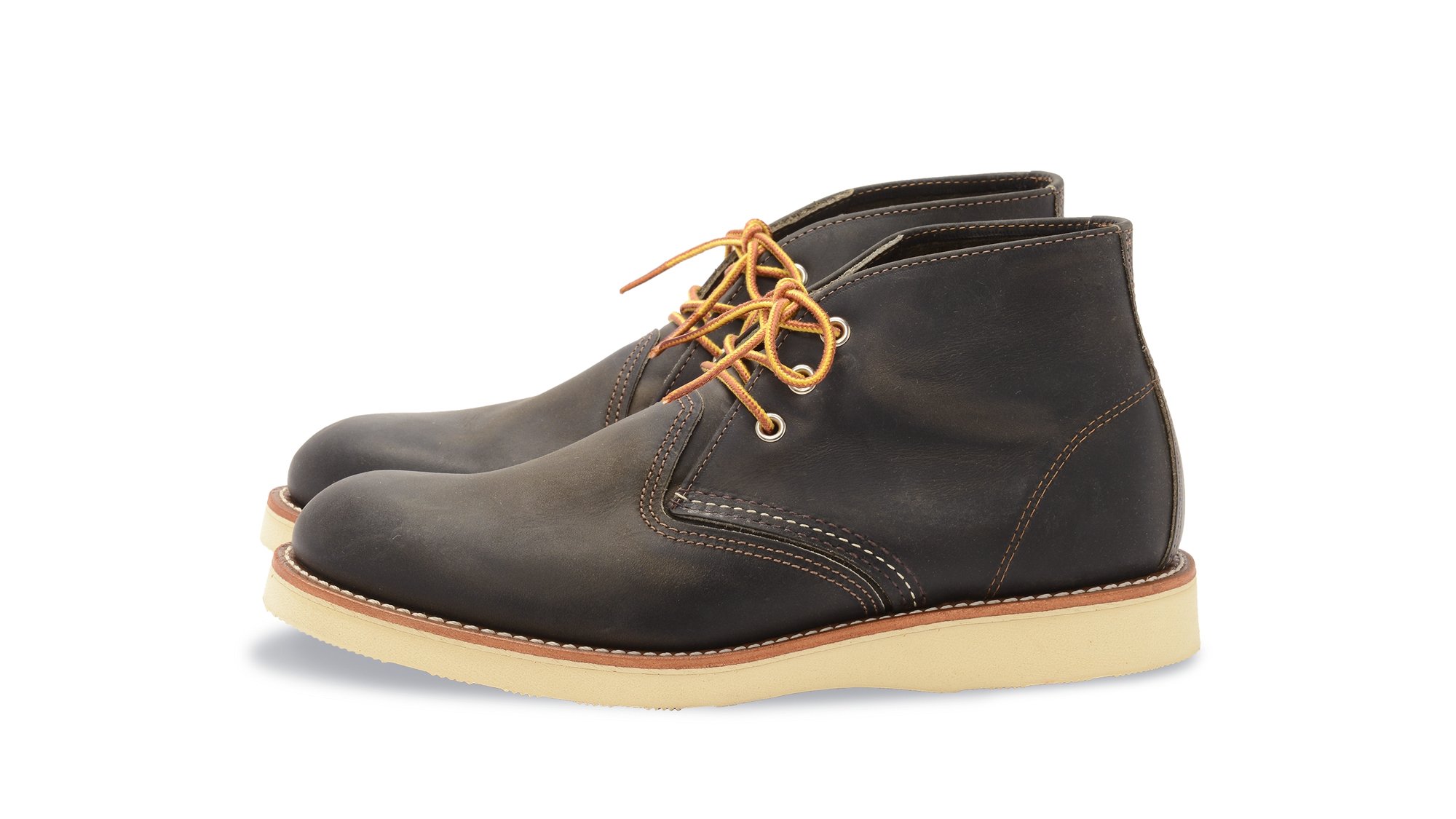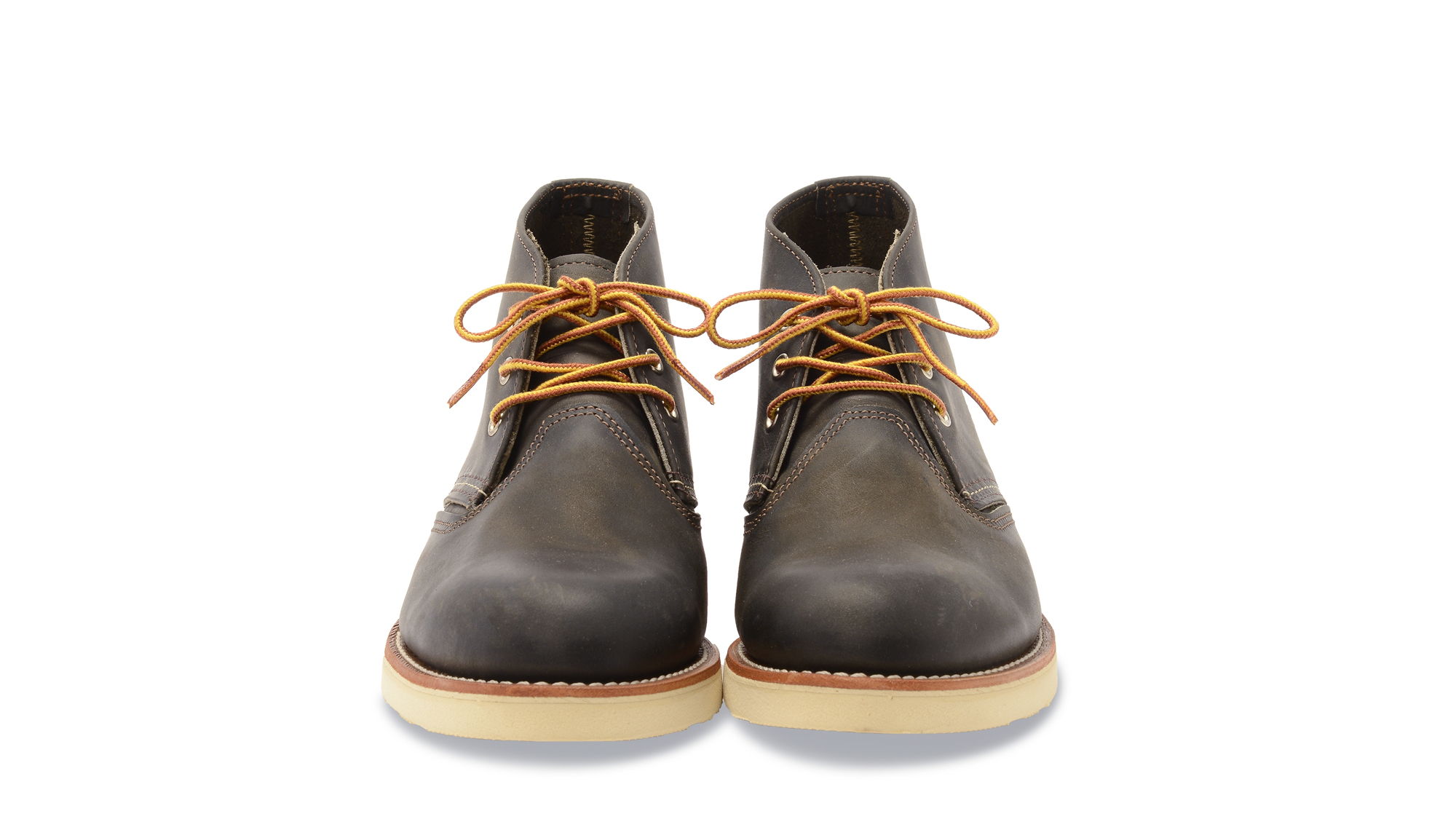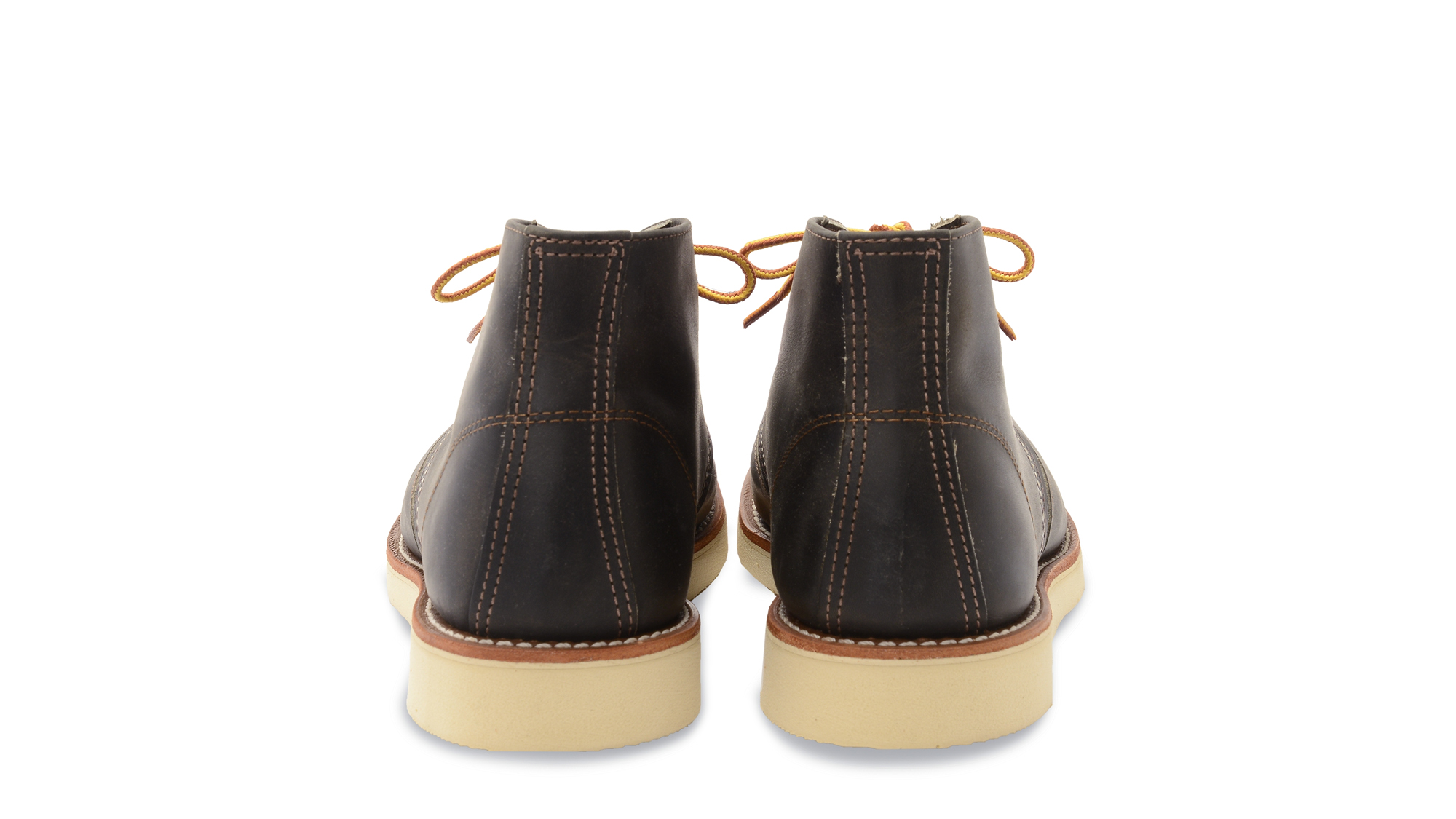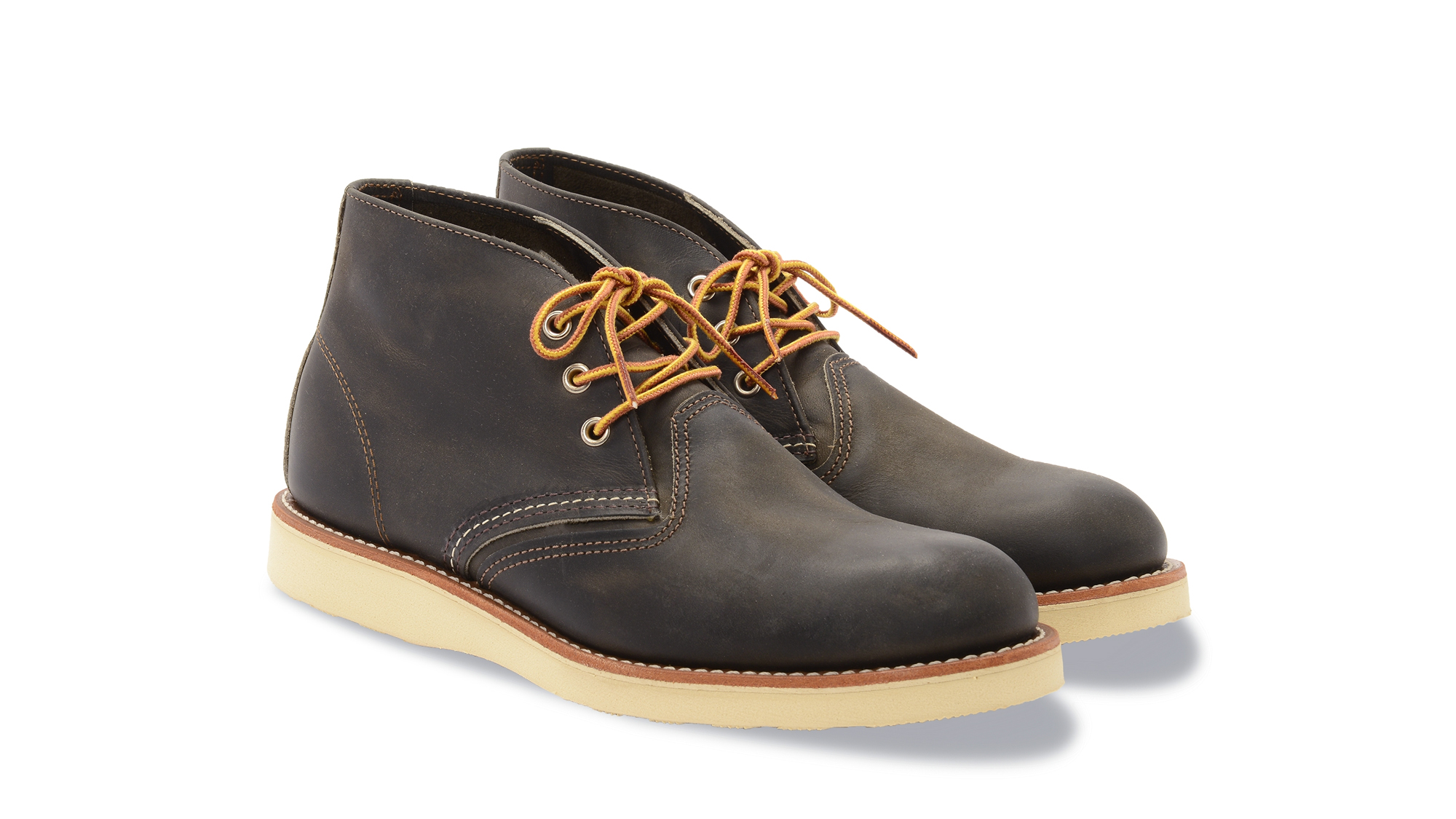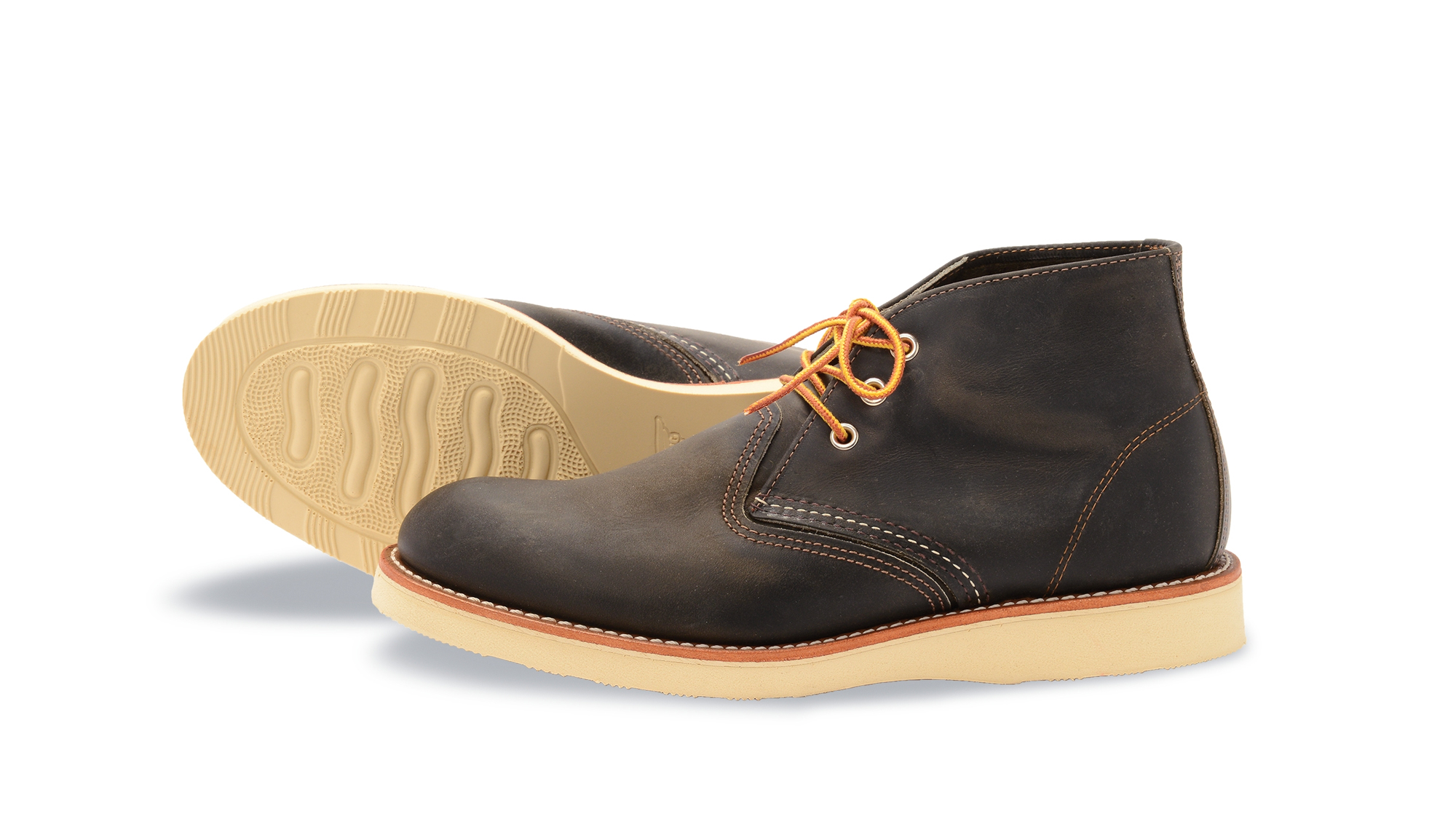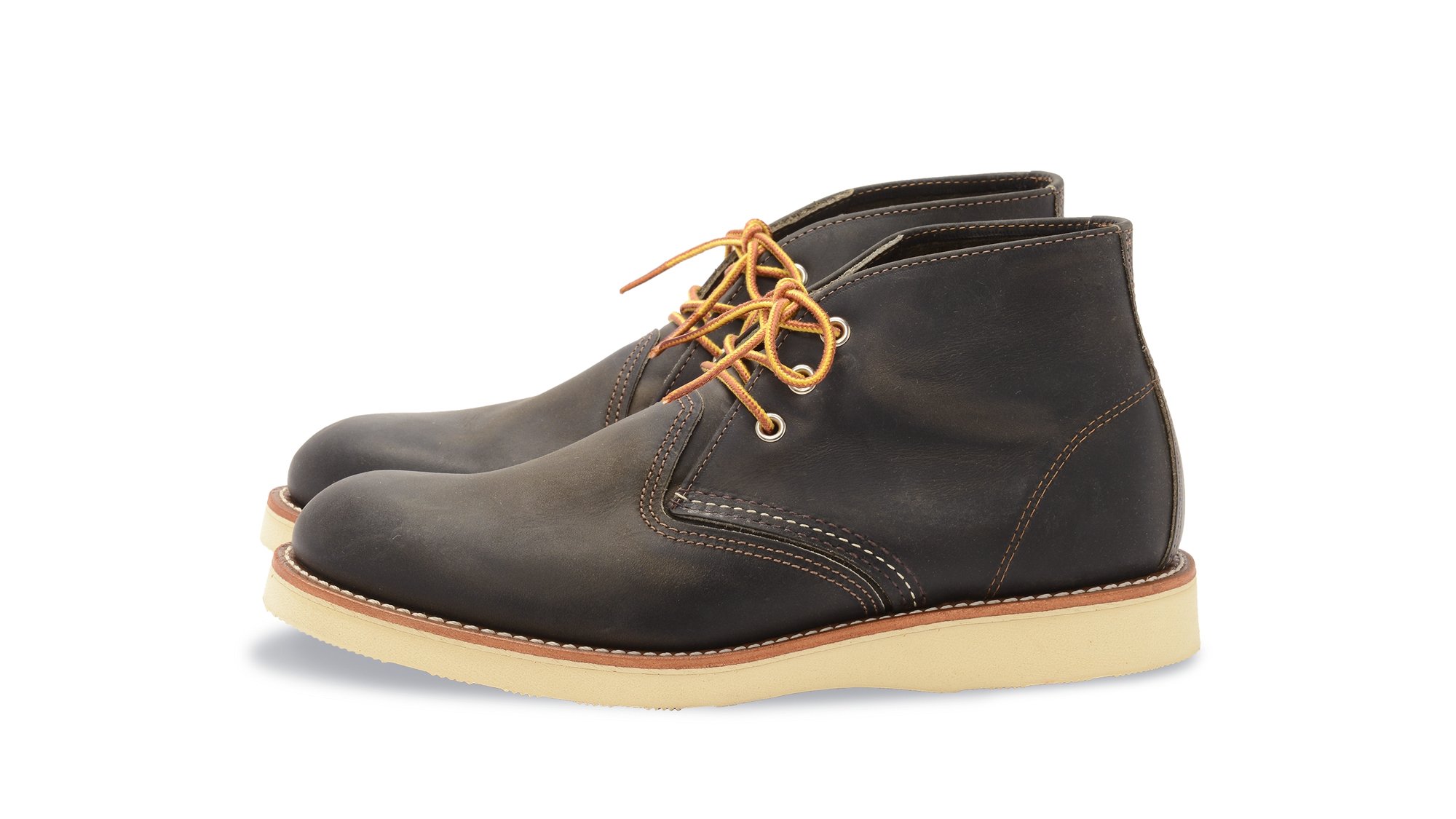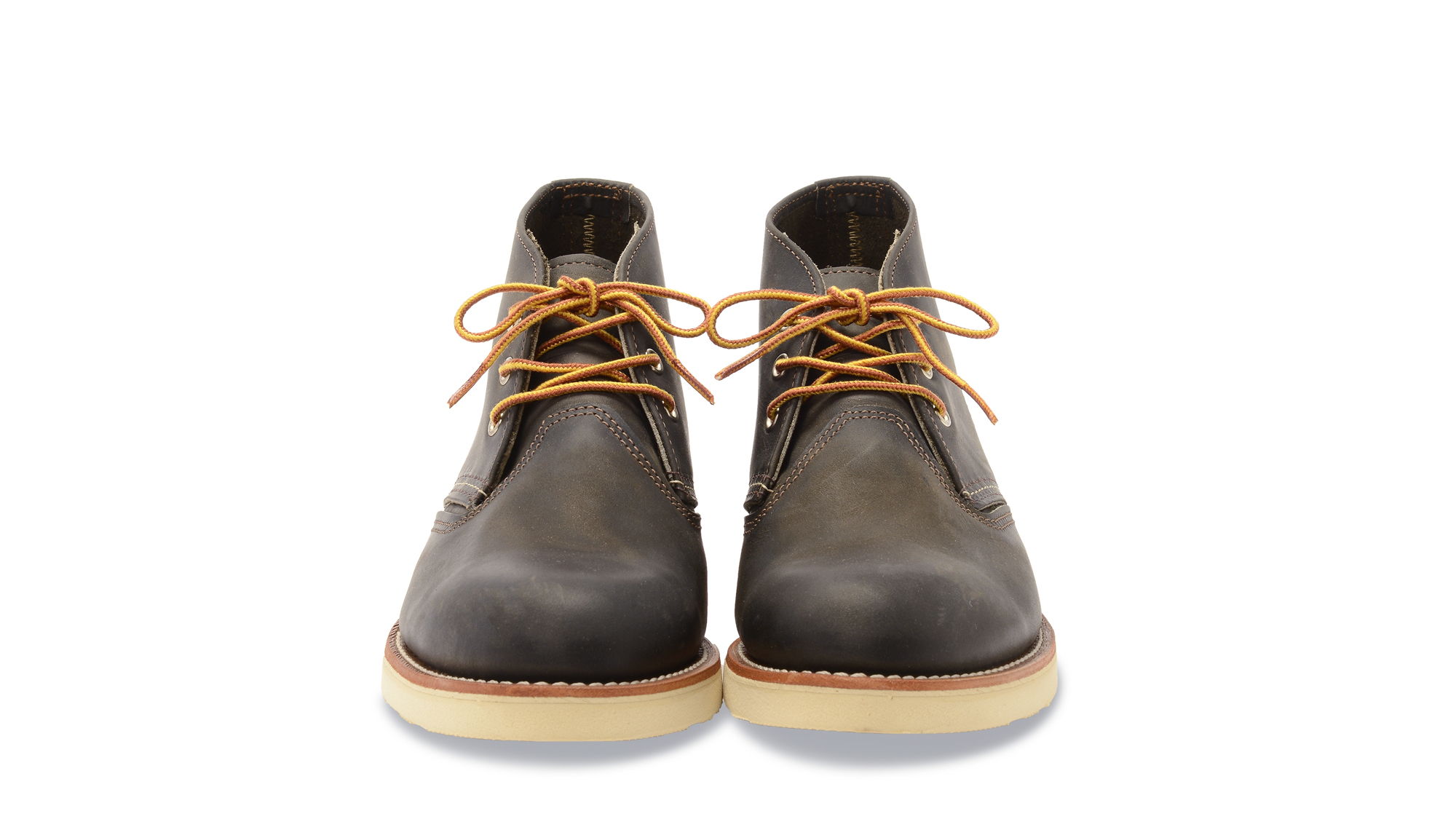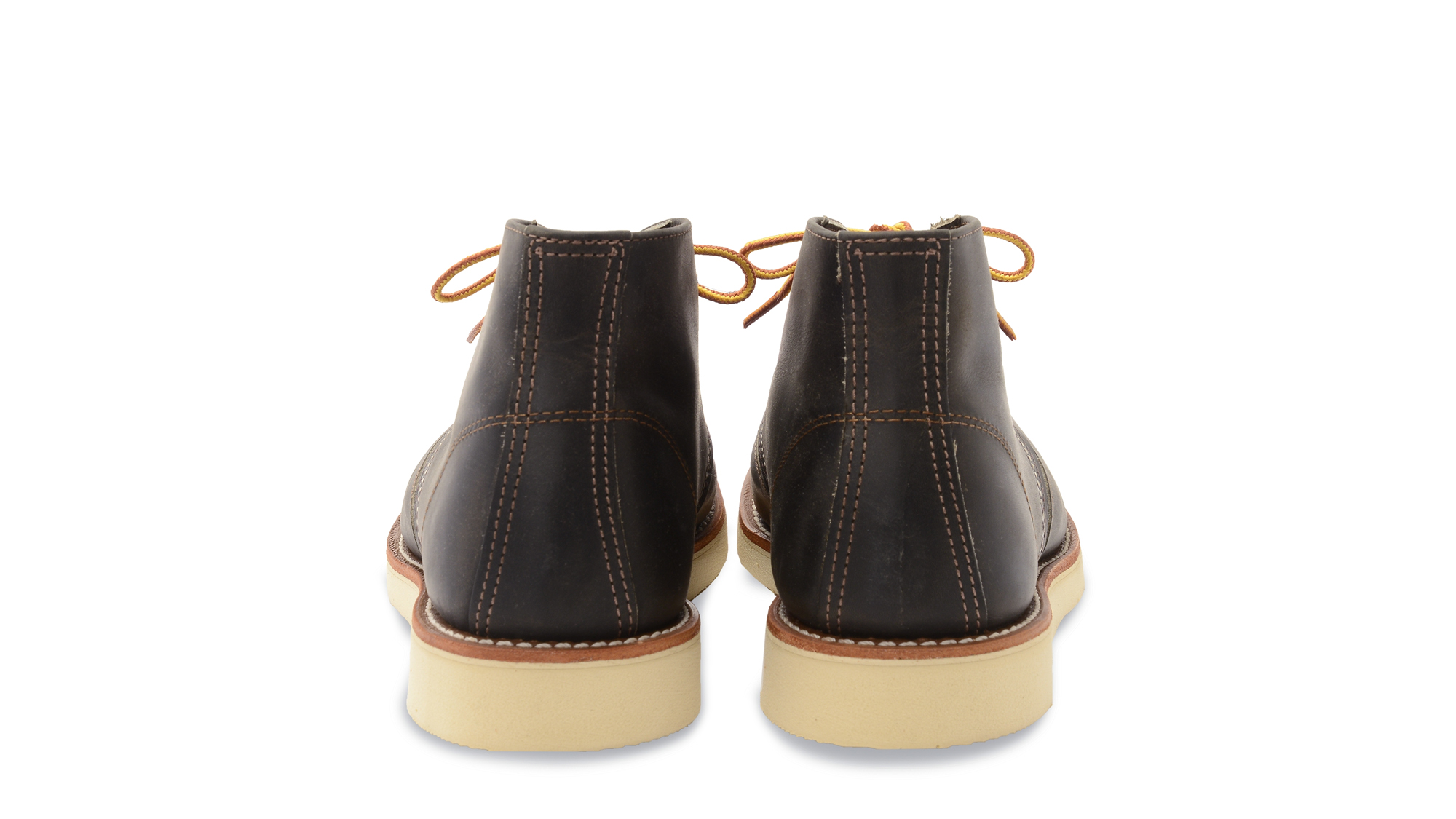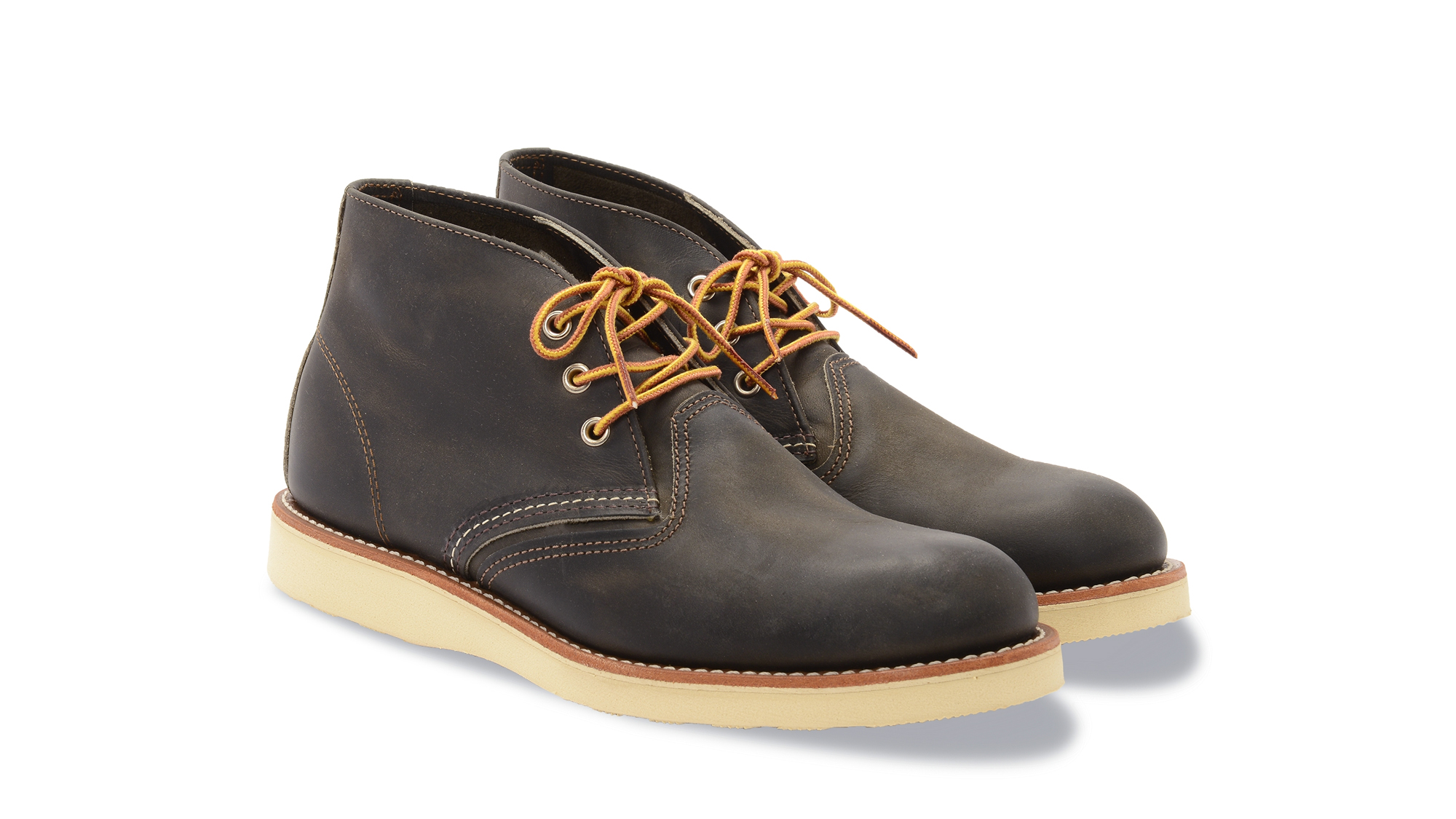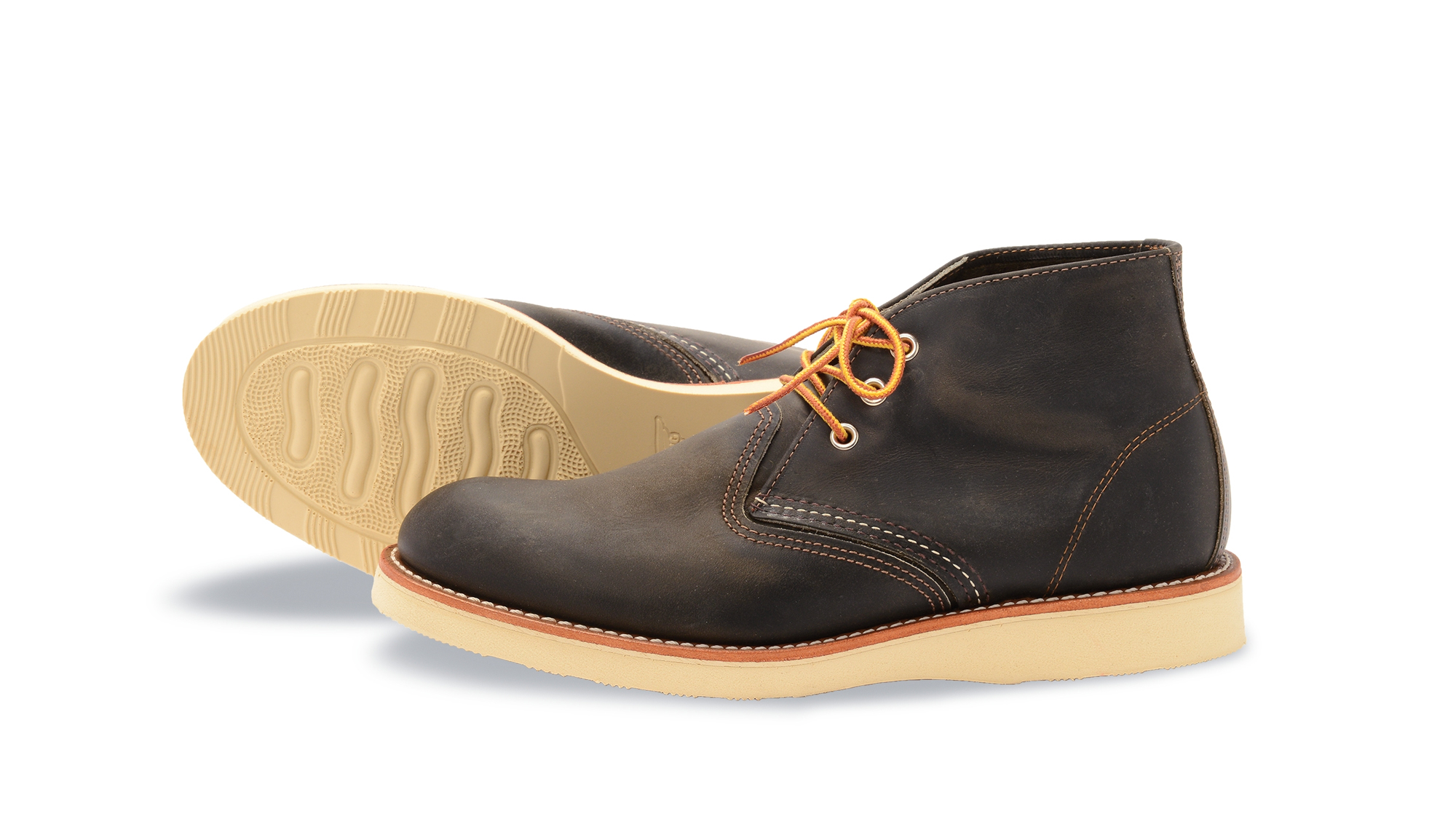 RED WING Work Chukka 3150
The style 3150 Work Chukka was initially developed back in the 1970s for the American carpenters. Due to its lower cut and lighter frame (for Red Wing standards) this boot unites casual appeal with a high standard of quality. The Concrete Rough & Tough is one of the newer tannings produced in the company owned S.B. Foot Tannery. The beautiful grey and black color has a subtle appeal and the leather is water-resistant. The insulating Atlas Tred sole completes the perfect functional combination, which makes this boot the perfect companion throughout the year. Red Wing still manufactures certain steps by hand, which emphasizes the focus on detail and durability. We offer this style in a large variety of colorways. In addition, you also have the option to purchase the Chukka in dark brown or black with a heeled Neoprene Cushion Sole (Stylenr.: 9215 & 9216).
Made in Red Wing, Minnesota. USA
Get these Red Wings resoled in our stores in Berlin, Hamburg, and Munich.