Moc Toe 3353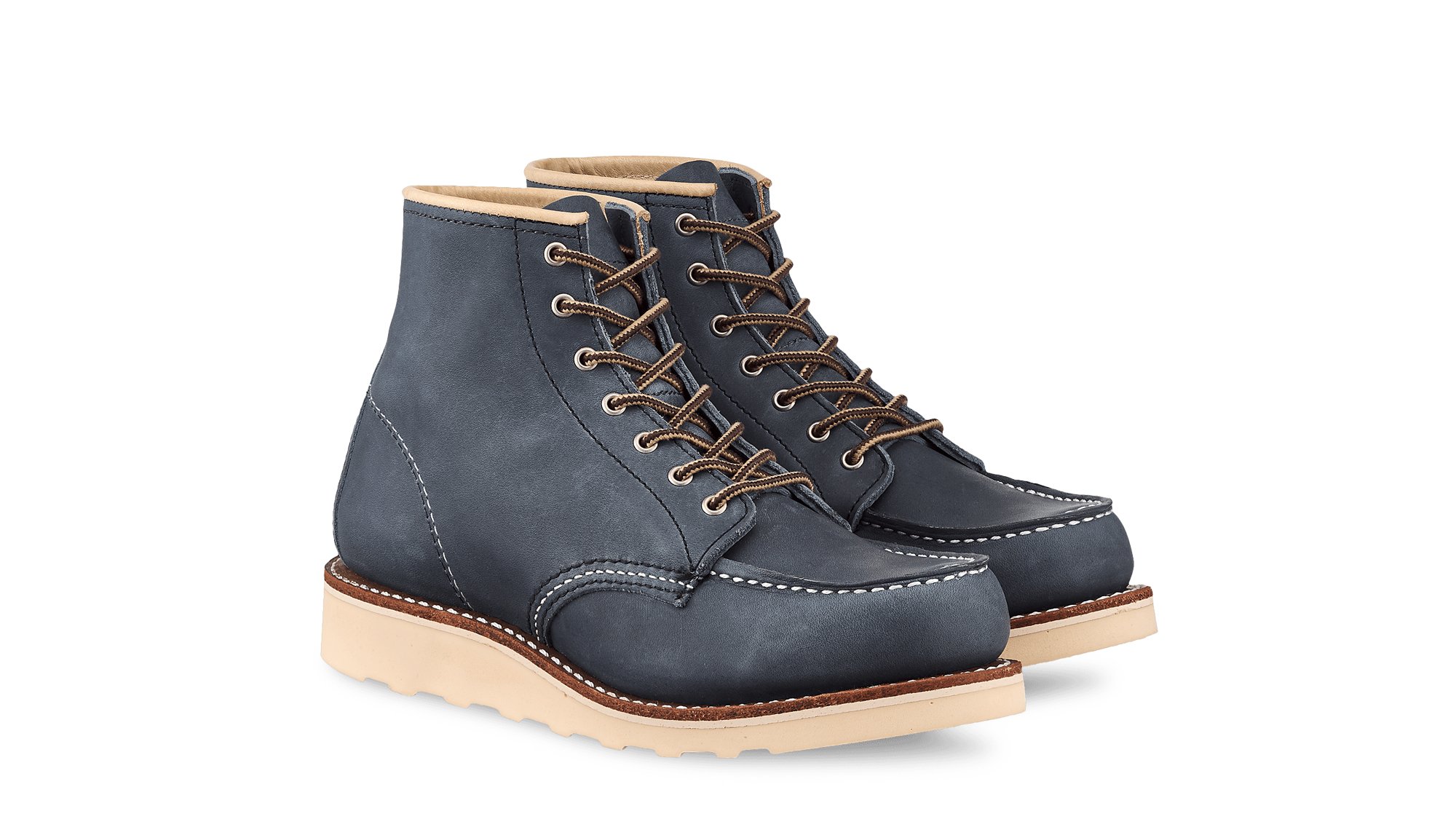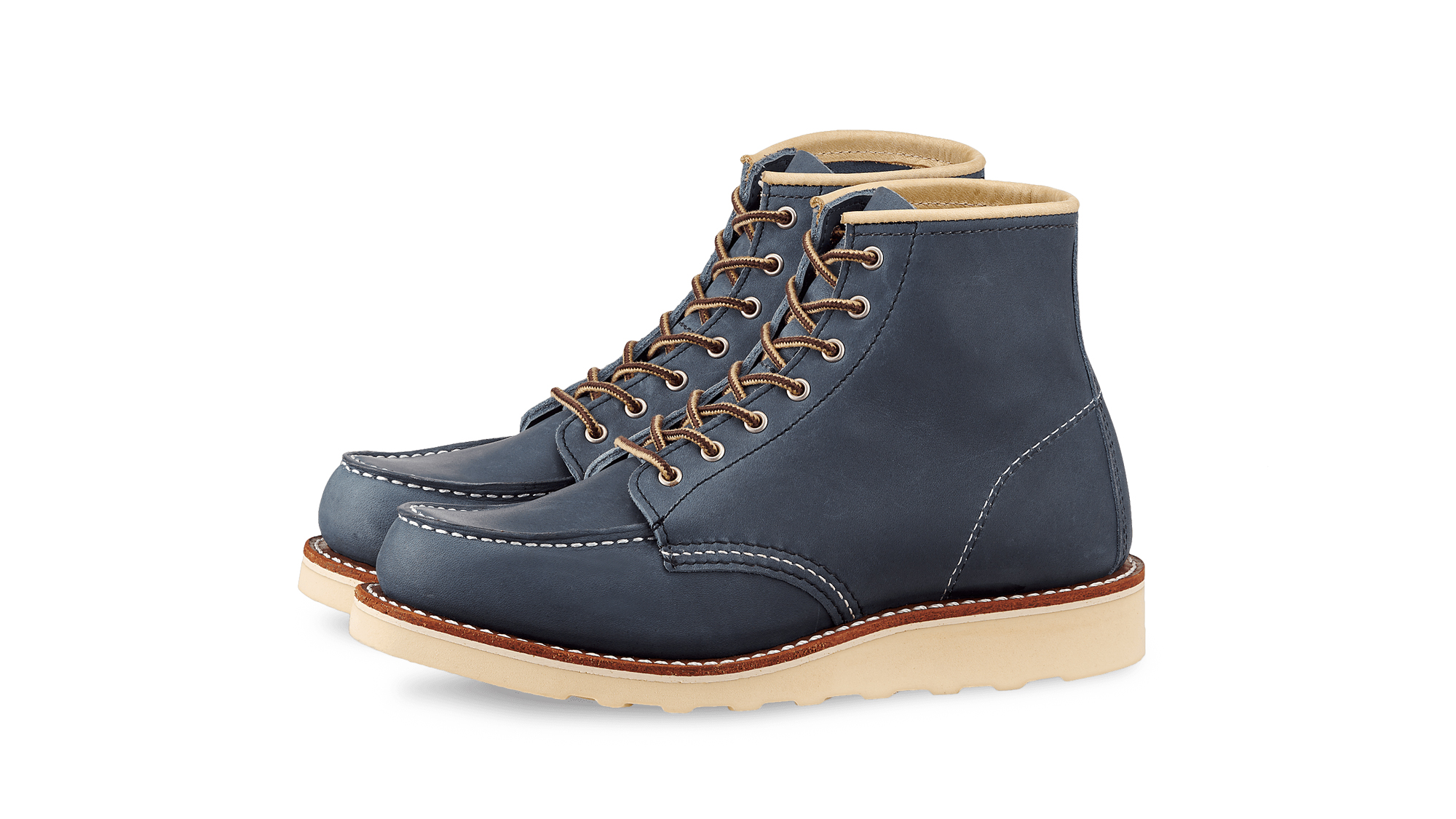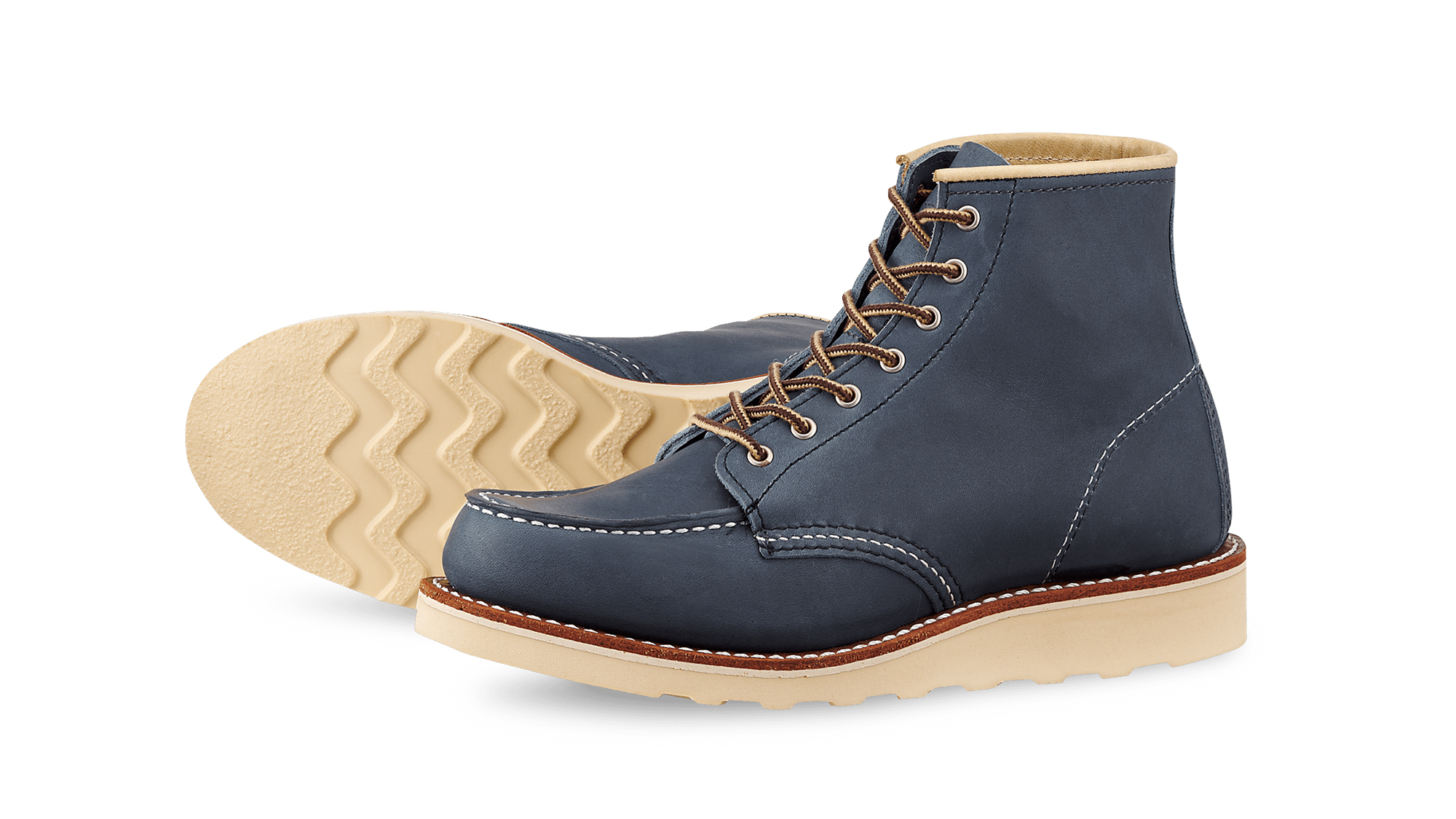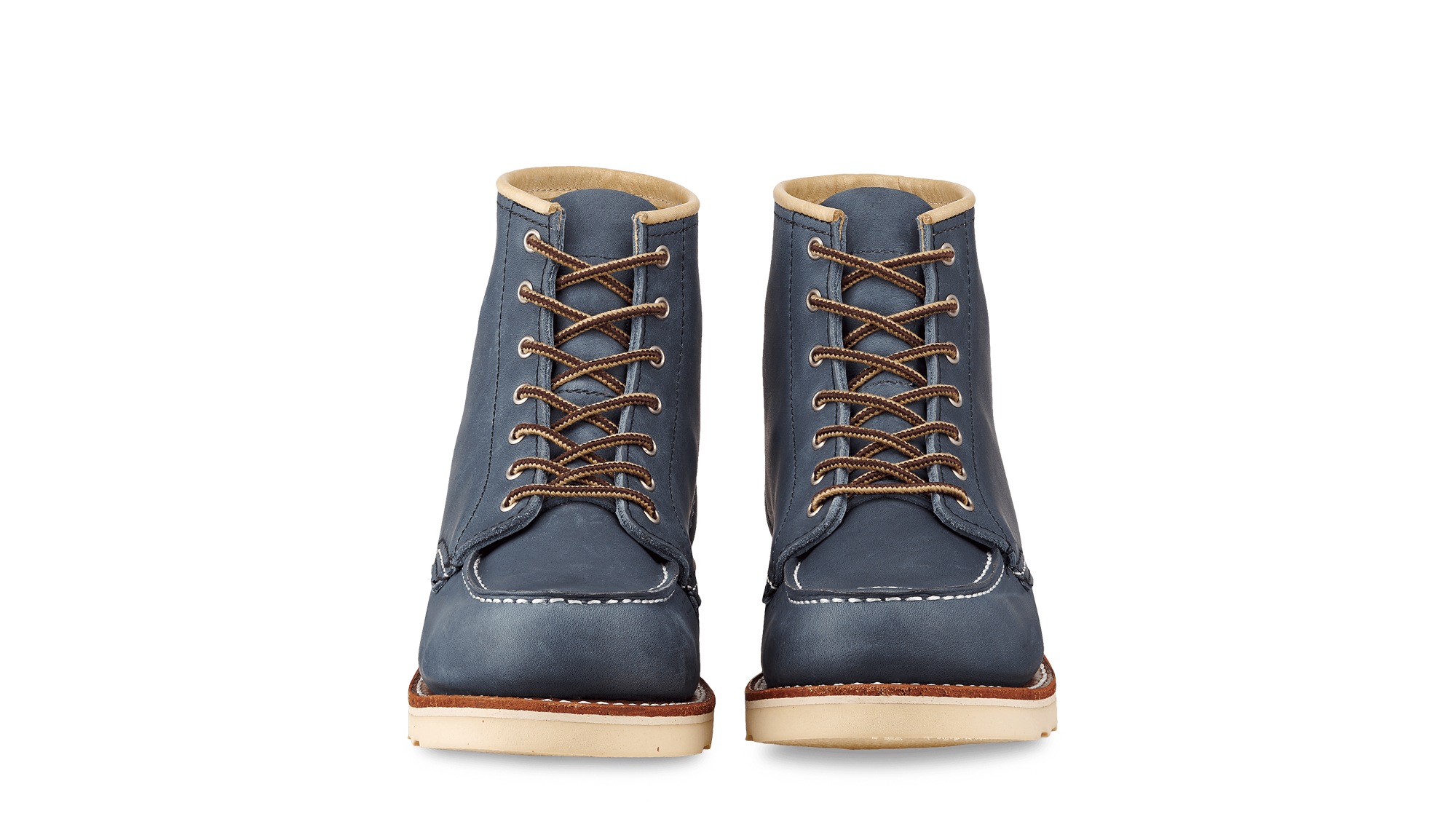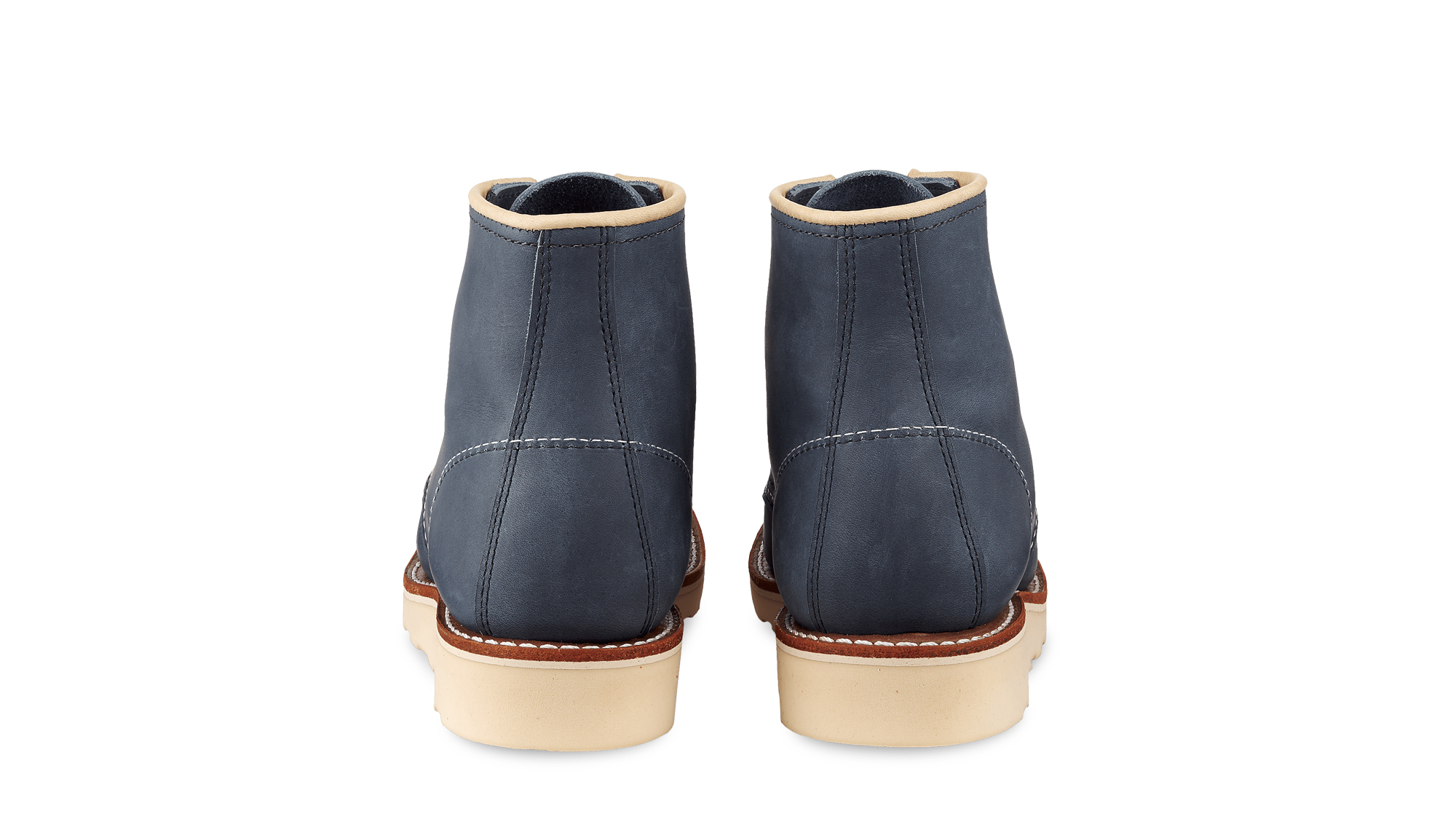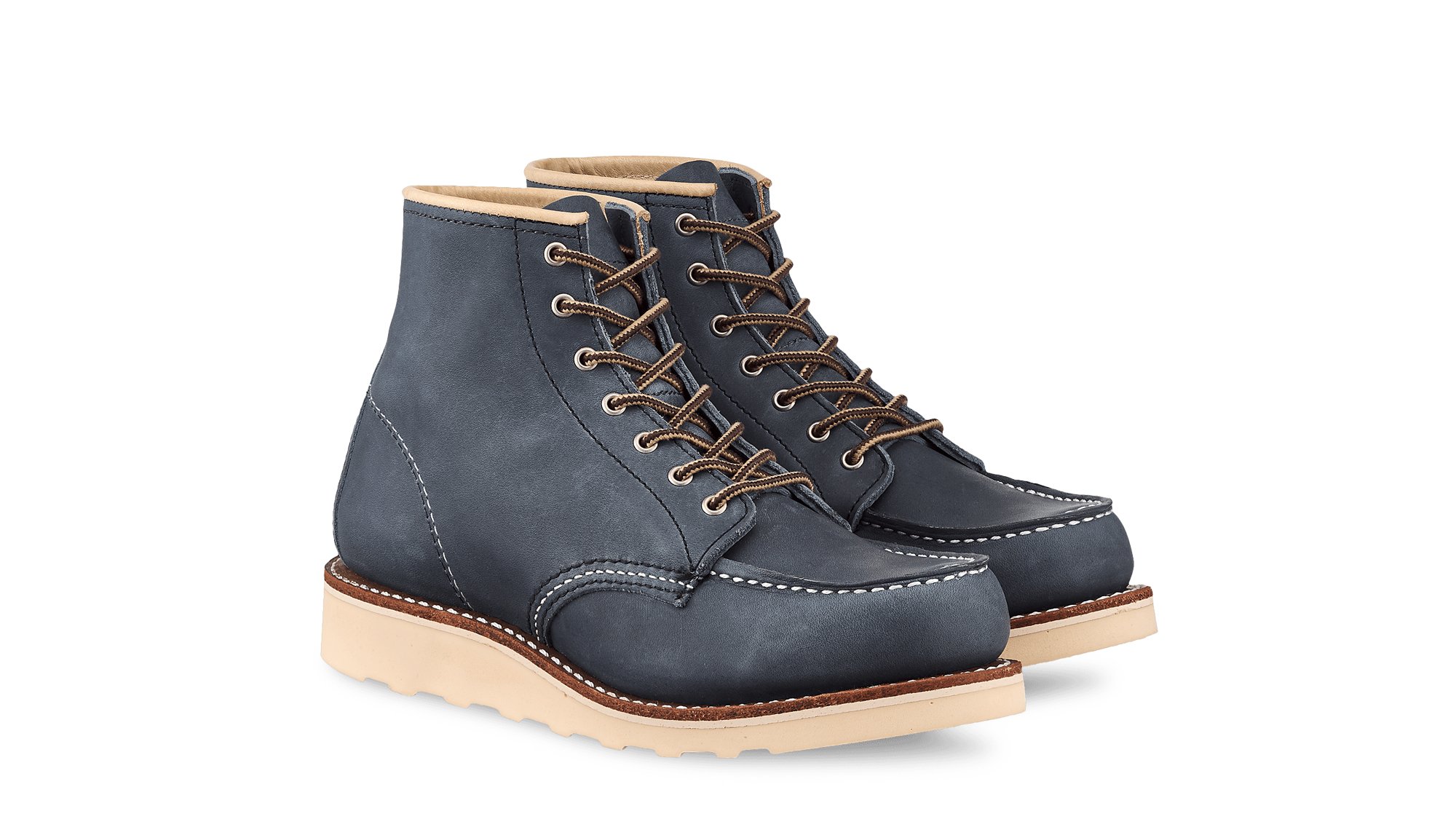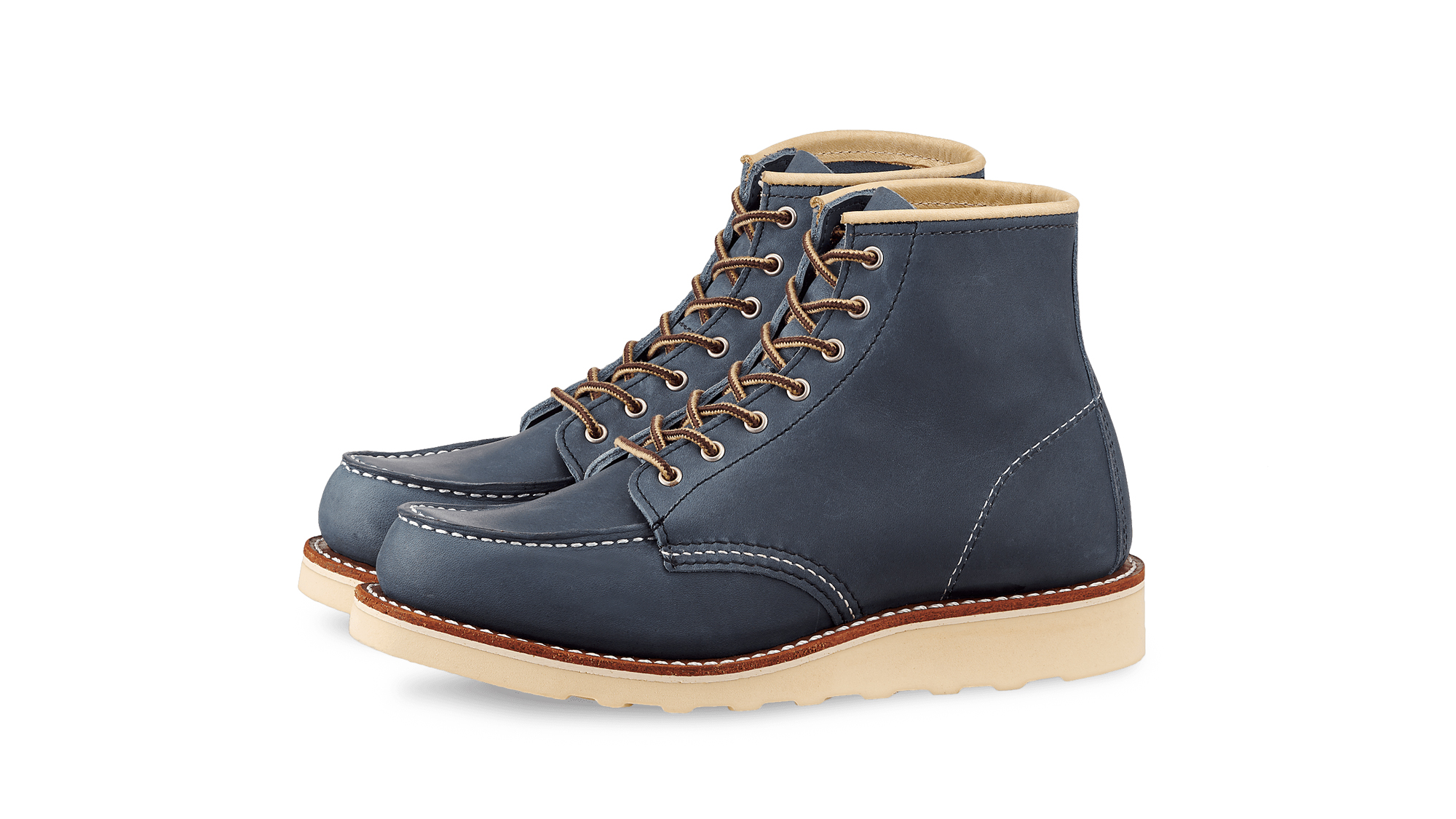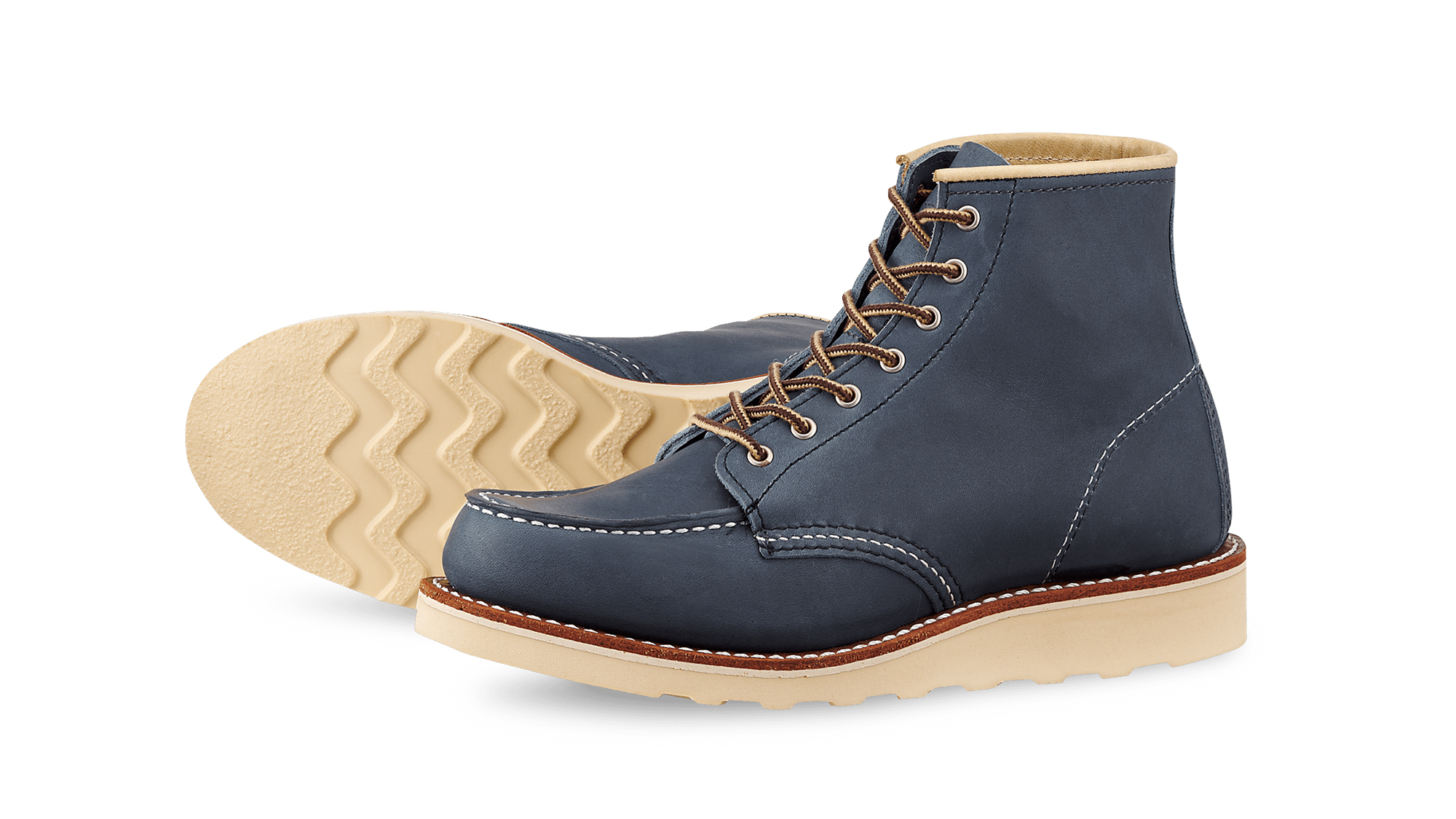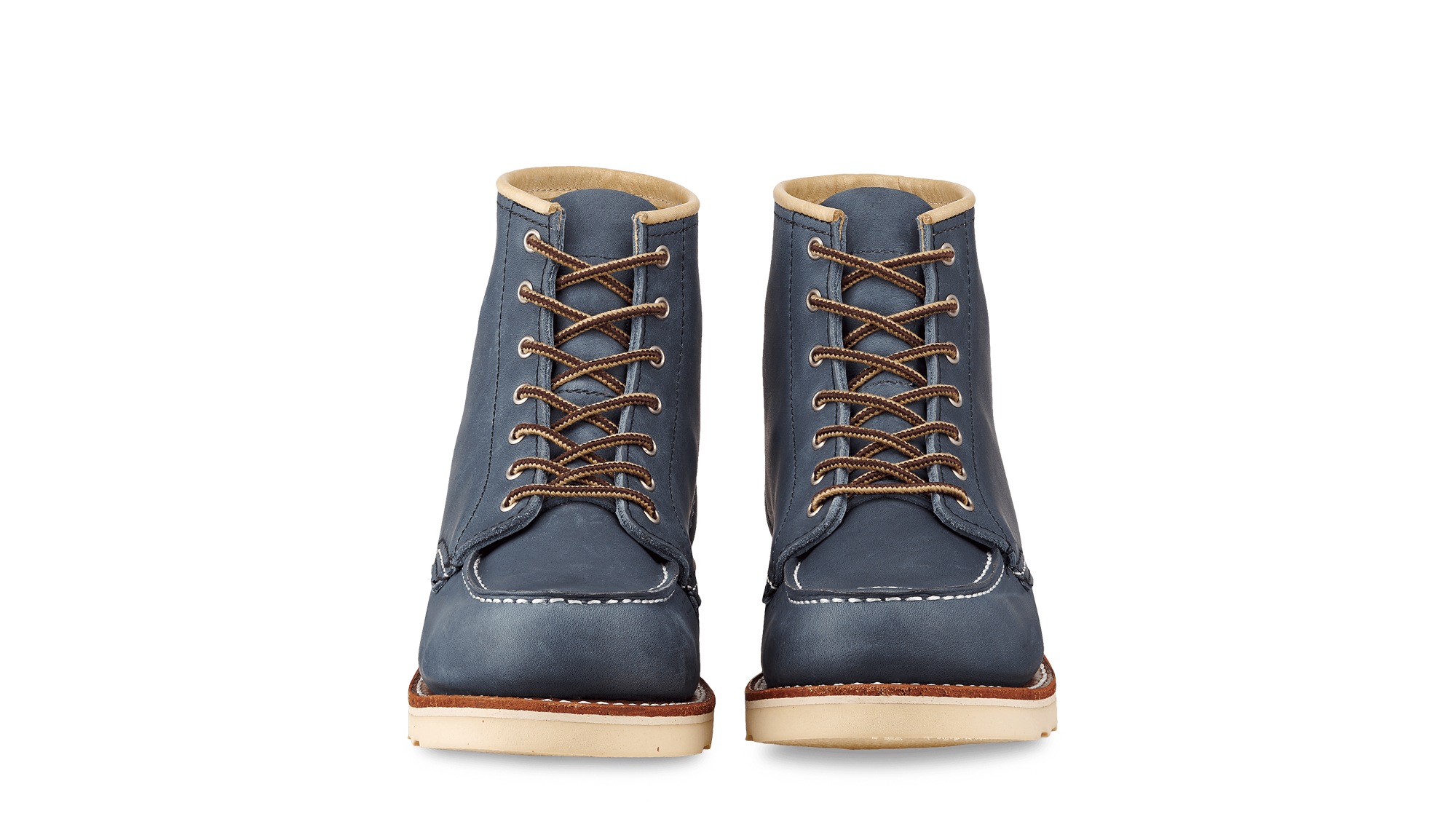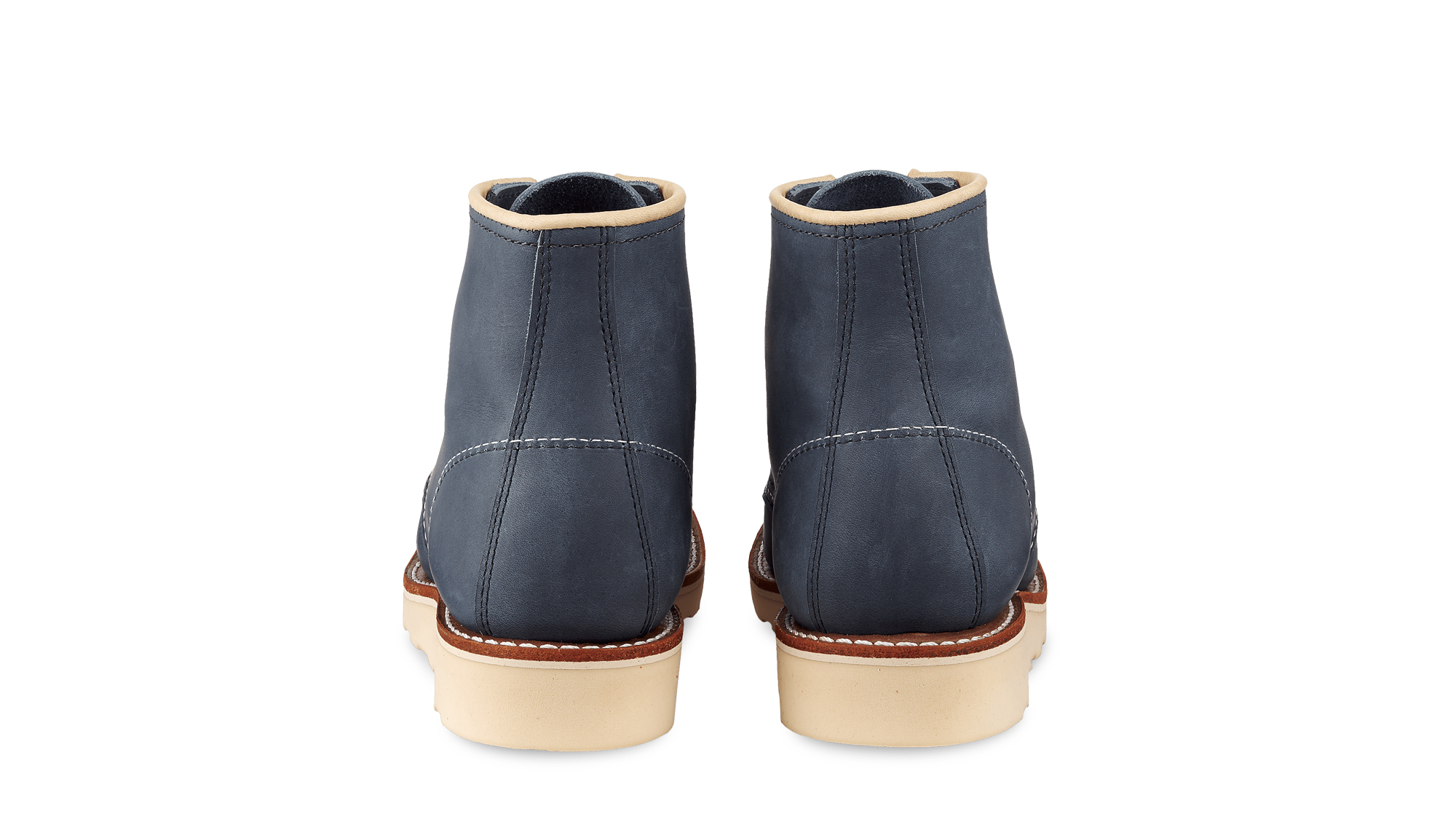 Moc Toe 3353
Available, delivery time 1-3 days
RED WING Moc Toe 3353
Say hello to the newest addition to our Women's Moc Toe Range: The blue Red Wing Moc Toe 3353 in the beautiful Indigo Legacy leather is now part of the Red Wing Womens Core Collection. The blue tone of the leather is perfectly balanced, not too dark and not too bright. The 3353 upgrades every outfit and will work with both a rather summerish or winterish wardrobe.
We are especially happy to offer this boot because it is the shoe that helped the Red Wing Shoe Company to its success in the 1950s. It is built on the last 105, which is the female and more slender version of the Classic Moc Toe fit we know and love. Visually it has a slimmer look and the smaller eyelets make the shoe less bulky. The white sole is made of a lighter polyurethane material that is more flexible and durable. The Core Collection features the most popular style from our men´s line, deconstructed them and completely rebuilt them for women´s feet. If you would like to have these boots in a different color: We offer a full range of colorways on the Moc Toe silhoutte.
The Red Wing Heritage Women´s Collection in general aims to cater to the female Red Wing fans with softer leather, a reduced weight, a cushioned insole, a slimmer and more comfortable fit through different lasts, and more feminine proportions. Yet, it follows the same principles and goals like the men´sIt takes more than 230 steps to handcraft a pair of our boots.
Background History:
The Red Wing Shoe Company started to manufacture boots for women during the roaring twenties. These ladies were true pioneers, who broke free from any type of social constraints and stereotypes. Red Wing Shoe Company responded to these social changes by creating a collection of ladies´boots that were specifically suited to the needs and activities of indepe-pendent women of the time. We try to continue seeding and owning the mindset of quality over quantity thereby celebrating our legacy of building premium, iconic footwear for inde-pendent women
Made in USA
Get these Red Wings resoled in our stores in Berlin, Hamburg, and Munich.